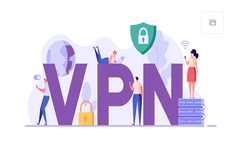 How to VPN: The comprehensive, step by step guide to choosing and using the best VPN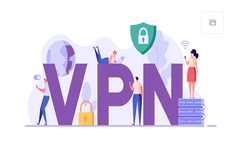 How to VPN: The comprehensive, step by step guide to choosing and using the best VPN
Few things are more important to our online lives than our privacy and security. These two integral components of safe internet usage, though, are all too rare these days.First things first … what is a VPN, and why do I need one?
When it comes to privacy, without the proper software in place, you leave yourself susceptible to being victimized by any number of spies and hackers. All of your information – and I do mean all of it – can be seen by anyone with the technology and the know-how. Of course, there are many dangers that come along with the occasional rote hacker being able to see your online activity, that's a given, but that is not the only potential threat to your privacy and security online. Whether or not you are aware of it, your Internet Service Provider is most likely monitoring, collecting, and in some cases even selling your data to third-party companies. Then, of course, just about every site we go on monitors and sells our data. Most notoriously, social networks like Instagram, Facebook, and Twitter do this, but that is not all. Google utilizes and monetizes your search history, and the same is true of YouTube, Reddit, and just about any other popular website you visit. No matter what the site is, if you are browsing with an unencrypted or unsecured internet connection, your data, IP address, and browsing history are all fair game to anyone who wishes to access it. Depending on where you live, this also means that your government is able to see what you are doing online. This is not only the case in more despotic nations like China – even the freest nations on earth have been known to spy on their civilians' internet activity, including the US, the UK, Canada, and much of the EU. The only way to safeguard against this (other than exclusively using the Tor browser, that is … but that is a topic for another time) is to anonymize yourself online with a VPN. In fact, when it comes to bypassing the government, a VPN can be an excellent tool not just for encrypting your data and reclaiming online privacy. With one of the best VPNs on your side, you will also be able to bypass government censorship. If you live in a country like China or Russia, this can be particularly helpful. Because VPNs can fool your ISP into thinking that you are connecting to the internet in a different country, somebody in China can easily connect to a network-based in the US and suddenly have the whole of the internet opened up to them, getting around any pesky government blocks and censored websites. A Virtual Private Network (VPN) is the best way for individuals or companies to protect their identities and personal data. The best VPNs work to scramble and block your IP address, redirecting it to another location. This prevents people (or companies or governments) from tracking your browsing habits, viewing history, and data. Finding the best VPN for you will also mean that you will no longer be as susceptible to government surveillance and hackers (especially if you are using a public WIFI connection, which makes your data especially vulnerable). All of this sounds pretty great, doesn't it? I've been using my VPN of choice for a few years now, and I can't imagine going back to browsing the internet unprotected ever again. Not only do I have more peace of mind that my data and browsing history will be safe and private with a VPN, but I have also very much enjoyed the ways in which my VPN service has made the internet freer and more open (don't worry, I'll delve deeper into what I mean by this in a moment). Now that we have gone over some of the basics of what a VPN is and why everyone should be using one, let's breakdown some of the fine print of VPNs … do they limit the scope of what you can do at all on the internet? Is there any such thing as a free VPN? And, finally, I'll bring you through some in-depth, step by step instructions as to how to use a VPN, from turning on the computer to securely connecting to your private network of choice. As you can see, we have a lot of ground to cover. So, let's get right down to business, shall we?
Are VPNs compatible with Netflix, Hulu, Amazon Prime Video, and all the rest of the best streaming sites?
Since my main job is finding and reviewing the best streaming sites on the web, of course, my number one concern would be whether or not VPNs allow me to continue to stream on my favorite sites. The truth of the matter is this: not every VPN is compatible with every streaming site. Furthermore, not every VPN that is compatible with sites like Netflix and Hulu offer the same level of performance. This goes beyond just streaming, but it gets at one of the most important components to look for in a VPN service. I am, of course, talking about connectivity speed. First and foremost, you'll want to do your research and make sure that your VPN of choice does, in fact, allow for streaming. This should be one of the first things to look into when choosing the best VPN for you. Another crucial component, of course, is your VPNs speed. There are some lightning-fast VPNs out there, making it possible to stream in 4K without any remarkable lag time. Other services, though, simply cannot handle that kind of data load. By browsing my list of the best VPN services on the market, you will easily and quickly be able to discern which are the best VPNs for streaming. One of the bonus perks of using a VPN is the fact that you can use it strategically in order to expand your Netflix and Hulu library exponentially. The best VPNs have various international servers to which you can connect, sometimes (depending on the service) in hundreds of different countries. Not only does this mean increased security and anonymity for you and your personal data, this also means that your streaming site of choice will also be tricked into thinking that you are in another country (whichever you choose to connect to). The end result is that you have unfettered access to that country's streaming library. Voila … just like that you can make the most of your monthly streaming subscription fees. No more being limited to just the TV shows and movies that are available in your country. Once again, VPNs work wonders to open up, globalize, and free the internet – the way it was always meant to be.
How much will it cost me to use a VPN service?
There are free VPNs and there are premium VPN services that are a bit on the pricier side. Whether you choose a free VPN or a premium one depends entirely on your own needs and internet browsing habits. If you don't use that much bandwidth in any given month, well, a free VPN might be fine for you. Maybe your sole goal in using a VPN is just to be able to access foreign Netflix and Hulu libraries. Once again, you can probably get away with using a free VPN. If you do believe that a free VPN is right for you, you should keep in mind the fact that most of them do come with a catch of some sort. For instance, you may have to put up with ads. The free VPN in question might log your data (as opposed to paid VPN services that often have strict no-logs policies). You will likely have a very limited amount of bandwidth that the free VPN is willing to cover per month (any amount you go over the limit, then, will be unprotected). So, when it comes to free VPNs, there is a good chance you are going to be paying in some way, even if it is not with your wallet. However, if you want to maximize your online security and privacy 100% of the time and you spend a great deal of time on the internet, it might be worth investing in a premium VPN. If you torrent, you'll definitely want to use a paid VPN service. Businesses, too, have so much to gain by finding the best VPN (most offer specific business subscription plans as well, specifically crafted to be able to handle a ton of data and bandwidth). Most VPNs are very affordable. On average, they tend to run anywhere between $2 and $3 per month. It's really not too much to shell out (if you can afford it) when you factor in the benefits of privacy, security, and anonymity that they provide. From there, it's just a matter of making sure that you are getting the best bang for your buck. I will outline all of the features that your VPN should, ideally, offer in exchange for your monthly or annual payment. First, though, let's go through all of the steps that you will need to take to set up, choose, buy (or download for free), and then use the best VPN for you. Here is your comprehensive, step by step guide to protecting yourself with the best VPN 2021 has to offer.
Step one: Turn your device on and connect to the internet
Maybe this one goes without saying? Nevertheless, it seems like the right place to begin when discussing how to use a VPN. If you are home, your computer or mobile device will likely connect automatically. However, you may be reading this in the airport or at a coffee shop, in which case, you'll need to go obtain the WIFI password and connect! If that is the case, there couldn't be a better time for you to get a VPN (public WIFI networks are exponentially less secure than home networks). That being said, if you are in public, be careful about which public network you connect to – it may also be a good idea for you to close any sensitive windows (such as email) until you are connected to your VPN).
Step two: Decide on which is the best VPN service for you
This is probably going to be the most difficult and time-consuming step of this entire process. I have, however, tried to make this process a bit easier for you by thoroughly reviewing all of the best VPNs here, but it will still take some time to figure out what features you value most, which VPNs have those features, which ones provide the level of speed and performance that you desire, and which ones provide the kind of rigorous privacy protocols and customer support that you require. Before even getting that far, though, you will want to first decide on whether you want to use a free VPN or go all out for a premium one. If you want my personal opinion, I would recommend going with a paid VPN … the scope of services and privacy provided, if you can swing the payment, is totally worth it. Generally speaking, the best VPNs offer the following features:
24/7 customer support
A must-have for any service that you are paying for, if you ask me. The best VPNs have a 24/7 live chat helpline, either via text or phone. This is the ideal situation, but it is also rare to find. At the very least, though, you want to make sure that you choose a VPN that gets back to you in a timely manner with any concerns or issues that you may encounter with the service. This is, after all, part of what you're paying for when you pay for a premium VPN.
Simultaneous connections
One thing that you'll definitely want to look for when choosing the best VPN for you is how many devices the service lets you connect to simultaneously. This number can range quite a bit. I have seen VPNs offer as few as 3 simultaneous connections (shameful, I know) and some offer as many as 10. Of course, if you are using a VPN for your business, there are plans and services out there that enable you to provide many more simultaneous connections than that. At the end of the day, the important thing is that you choose the VPN that offers the right number of simultaneous connections for your lifestyle – who knows, maybe just 3 will suffice for you. More isn't always necessary!
A strict no-logs policy and vetted privacy
It may come as no surprise, but some VPNs are simply more secure and privacy friendly than others. There are VPN services that log their user activity and there are others that advertise a strict no-log policy. Now, just to be clear, just because a VPN keeps logs of user activity doesn't necessarily mean that they share that information. Personally, though, I don't like to keep that much up in the air; I like to know, without a doubt, that my VPN of choice can't do anything with my data because they do not have any of it on file. The best VPNs also sometimes voluntarily undergo independent privacy audits. This entails having a third-party watchdog group test and monitor the VPN's privacy, encryption, and anonymity protocols. The most secure VPNs do this annually, so that you don't have to take the company at their word alone when it comes to their ability to protect and anonymize your sensitive data.
A large number of fast servers from all around the world
As we have discussed, server speed is key. Equally important, however, is the quantity and spread of global servers. This is another area in which there can be a great deal of variance from one VPN to another. The best VPNs on the market, though, are those that offer thousands of servers for you to connect to at any given time, located in hundreds of countries. Not only does this ensure that you will be able to connect to the strongest, fastest server near you, but it also gives you a greater scope of accessibility when it comes to opening up a freer, uncensored, and unrestricted internet. Make sure that your VPN does everything you need it to, that you have the best VPN for streaming, and that it gives you access of the whole world's internet, not just that of a few countries.
Step Three: Download and install your VPN software of choice
This is probably going to be the 2nd easiest step in the whole process of finding the best VPN for you. Once you have come to a decision as to which VPN you want, navigate that VPN's website and find the download button (most sites will make this very easy to find because, well, it's in their best interest for them to do so). Simply click "download" and then follow the prompts like you would when downloading any other piece of software. If you are downloading your VPN for work, you may have to contact your company's IT department in order to download the VPN that your company uses. From there, the IT department will help you figure out whether your computer is compatible with their VPN; if it is not, they may also be able to help you figure out how to configure the VPN to work with your hardware. The best VPNs on the market also offer mobile apps on both iOS and Android devices. You are likely going to want streamlined privacy and protection from your smartphone to your desktop computer. The VPN's site should have a link to download the mobile app, or, of course, you can always type in the name of your VPN into the app store and download it onto your devices manually. Once you've downloaded the software, you are going to need to install it. To do this, simply locate the file on your computer and open it, following the step by step prompts that the VPN will guide you through. Some of the more popular VPNs, such as Cyber Ghost will be ready to work out of the box, no signup necessary. Others may require you to create an account with an email address.
Step Four: Read the User Agreement
Nobody likes to read user agreements. These pieces of writing don't exactly make for scintillating literature, but they do lay out literally everything you'll need to know about your VPN service, its privacy policy, and so forth. This may be less necessary if you are paying for your VPN, but if you are downloading a free VPN, you will definitely want to give this user agreement a read, as this will be where you will learn of any third-party apps that the free VPN may try to sneak into your download (as they are wont to do). It may also be wise to read up on what others have said about your VPN of choice on forums like Reddit.
Step Five: Launch your new VPN
Now that you have vetted, chosen, downloaded, and installed your VPN, it is time to launch the program. You'll be able to find your VPN either in your applications folder, taskbar, or desktop, depending on your Operating System. If using Windows, there may be an icon that appears on your desktop; if not, you may need to click on the start menu (windows icon in the bottom left-hand corner of the screen) and locate your VPN from the menus labeled Taskbar or Programs. On Mac, all you have to do is open your Applications folder, where you will find the VPN. Go ahead and open it up!
Step Six: Follow the instructions
Most VPN programs are outlandishly easy and intuitive to use. Many of them, like Cyber Ghost, will require you to do nothing but click the big, yellow power button in order to enable VPN protection instantly. However, if there is a great deal more to know in order to get acquainted with your new VPN, the program will guide you through how to use it.
Step Seven: Log in if prompted
If you haven't already, your VPN may prompt you to register for an account before you can use the software. Either create an account or sign in with an existing account when prompted.
Step Eight: Connect to your new Virtual Private Network
Once the software is completely installed and you are logged into your account, you can begin enjoying a completely private, anonymous, and open internet. You will also be able to tweak your VPN's settings to your liking, maybe you want the VPN to launch automatically when you power your computer on. You can begin customizing your VPN to work the way you want it to now. Simply choose the server that you want to use and click the "on" button, and you are good to go. Explore different servers if you like, see what new movies and TV shows you have access to on Netflix and Hulu. That's really all there is to it! Note: Even though you are connected to a VPN, if you are suspected of doing anything highly illegal or malicious, your data can still be subpoenaed by law enforcement. So, you know, just be smart about your online activity, with or without a VPN.
The internet the way it should be
The internet was never intended to be censored, surveilled, or a hotbed for data mining. Nor should hackers be able to access your sensitive data. VPNs help make the internet safer while also bringing it closer to what it was intended to be: free, open, and safe for all. Although finding the best VPN may not be necessary for streaming movies and TV shows, it is an essential tool for safety and privacy when it comes to everything else you do online, and it can make your favorite streaming services 10 times more enjoyable by allowing you to access international streaming libraries. So, what are you waiting for? Go and download the best VPN today and start protecting yourself online today!