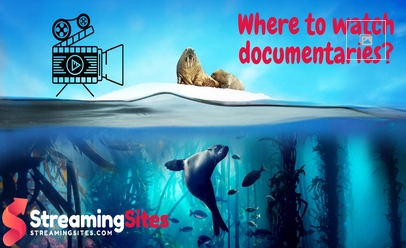 Best sites to watch documentaries in 2020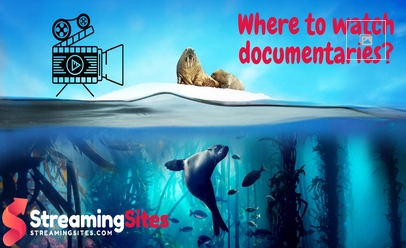 Best sites to watch documentaries in 2020
Everyone loves a good documentary every now and then, right? If you are anything like me, though, you watch documentaries all the time. Some people might call me a nerd … but I prefer the term 'doc head.' When it comes to streaming documentaries, I just can't get enough. (And, yes, I realize that by coining the term 'doc head', I just proved that anybody who would call me a nerd would probably be right to do so; that's okay, though; there's no shame in my game).
At any rate, as an unabashed doc head, I've come to realize that there are not many resources out there to help people figure out which streaming services – either free or premium – offer the best documentary streaming experience. I mean, we're all familiar with Netflix's cache of mediocre original feature films, but how's their doc selection look? Are there any good sites out there that let you stream free documentaries? Well, of course, there are … but which ones are the best?
There is a whole world of documentary streaming on the web for us to explore. So, today, allow me to be your tour guide as we embark on a journey to all the best free and premium documentary streaming sites on the web. First, we will take a look at the best free documentary sites, then we will discuss the premium documentary streaming options, and we'll wrap things up with the top 3 sites for streaming documentaries – either free or premium – of all time.
As you can see, we have quite a bit of ground to cover; luckily, there are plenty of sites to choose from. So, let's not dilly dally, fellow doc heads. Here are the best documentary streaming sites on the web today.
The best free documentary streaming sites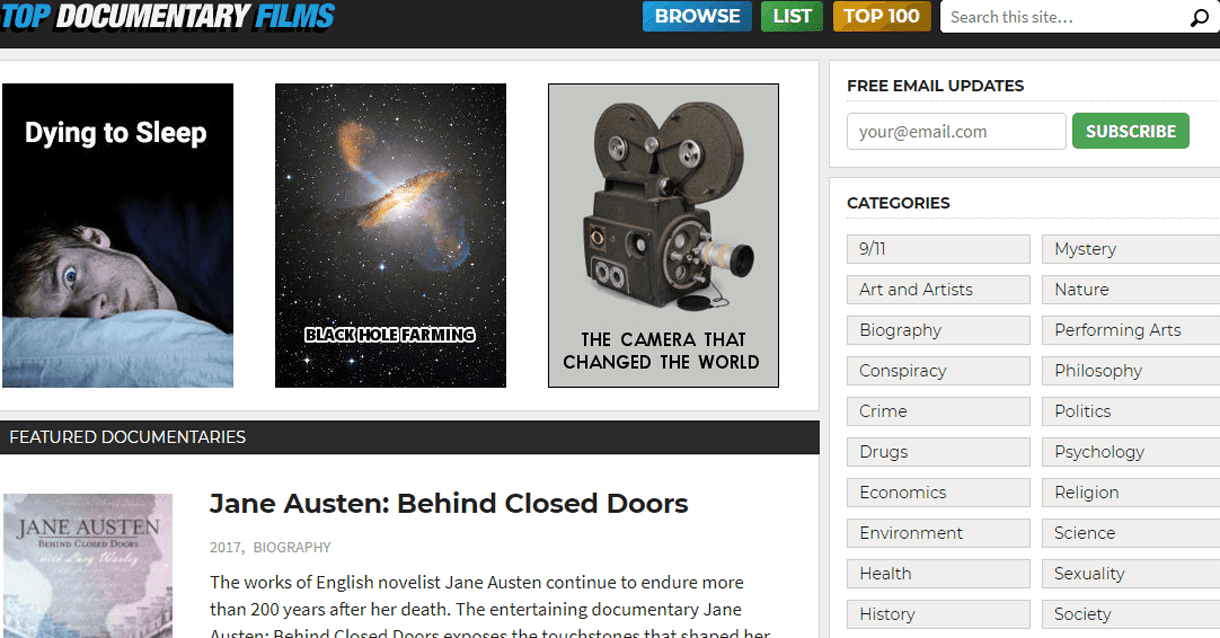 One of my all-time favorite sources for unique and lesser-known documentaries, Top Documentary Films offers thousands of free docs on a wide array of topics. Stream free HD documentaries on everything from religion, politics, and the environment to the arts, sexuality, and drugs. With a little something for everyone, Top Documentary Films is one of those sites that deserves an immediate add to your bookmarks.
It isn't just this site's variety of content, though, that makes it one of the best free documentary streaming sites of all time … the site offers a very user-friendly and intuitive design. Anybody who has spent some time browsing for free documentary streaming sites in the past knows that this is an all-too-rare commodity for free streaming sites. Typically, free streaming sites can come off a bit sketchy, even potentially unsafe.
Top Documentary Films, however, offers up a clean-cut, professional, and reassuring appearance. Ads are, relatively speaking, few and far between. Plus, the site is easy and natural to navigate, making it easier than ever to stream free documentaries, oftentimes in HD quality.
There is also a robust community of fellow doc heads to be found here at Top Documentary Films. Registration is not necessary but free and easy if you wish to become a member. Once you do, you will be able to comment on films you've seen and participate in a spirited dialogue with other users. This community consists of over 200,000 users, so there is never a dull moment on Top Documentary Films.
Lastly, this free documentary streaming site also allows users to purchase documentaries. Perhaps you will find a free documentary here that you love so much, you will want to support the filmmakers and Top Documentary Films. I love that this site provides that option since documentaries are frequently underfunded and not very lucrative (as far as filmmaking is concerned more broadly).
I cannot recommend Top Documentary Films enough!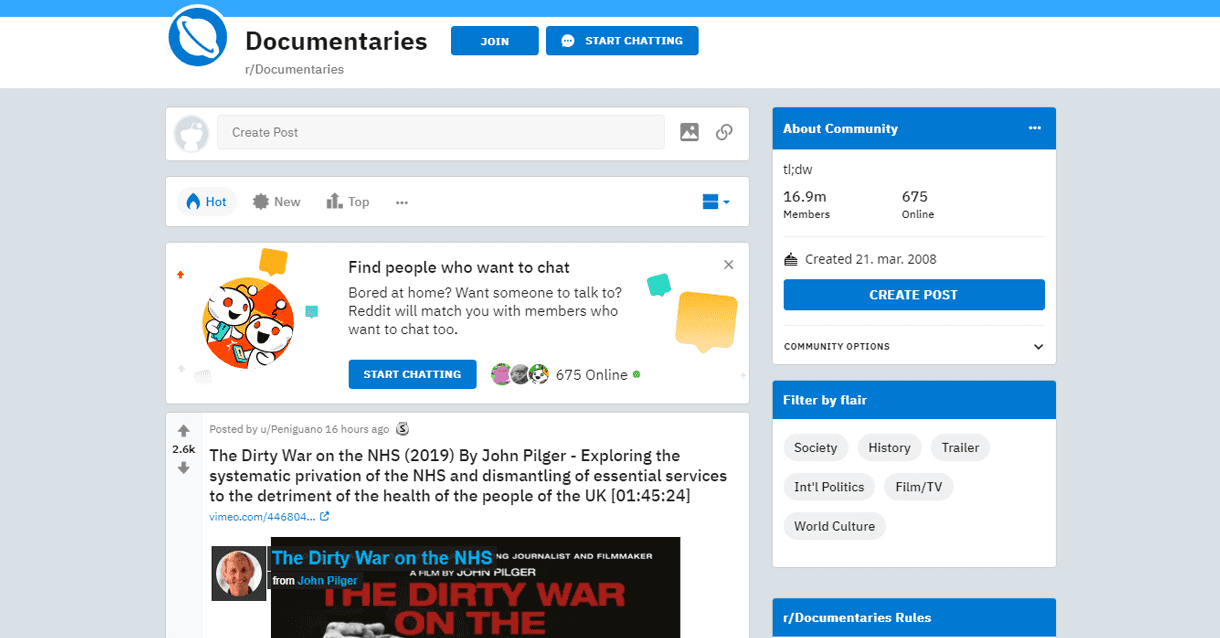 That's right, ladies and gentlemen, Reddit made a list. If you are a fervent Redditor, though, you are probably thinking 'of course Reddit made a list,' because you likely already know how great a resource this subreddit can be for finding free documentaries.
What I like about r/Documentaries is the fact that anyone in this community of roughly 17 million doc heads can link to a documentary that they've watched and deemed worth a share. The original sources of these free documentaries are bound to vary, though, which means that streaming quality is pretty hit or miss. Still, though, r/Documentaries is constantly updated with new free docs, and it offers an extremely active and electrified community.
Personally, I usually turn to r/Documentaries when I want an idea of what to watch. If I know that I want to watch a documentary, but I have no further inclinations as to what type or even what topic I want to watch, spending a few minutes scrolling r/Documentaries always points me in the right direction. Even if you are looking for a specific title, though, you can always search the subreddit and, in seconds, find what you're looking for (more than likely).
Then, of course, there is the matter of the community. As I already mentioned, r/Documentaries has nearly 17 million followers, making it one of the most popular communities on Reddit. That being said, you can imagine that the quality of comments and conversation on r/Documentaries is likely to vary (as is the case with just about any subreddit). It can be as fun and thought-provoking as it can be immature and pointless.
Either way, there is no denying the fact that r/Documentaries is an excellent resource of free documentaries.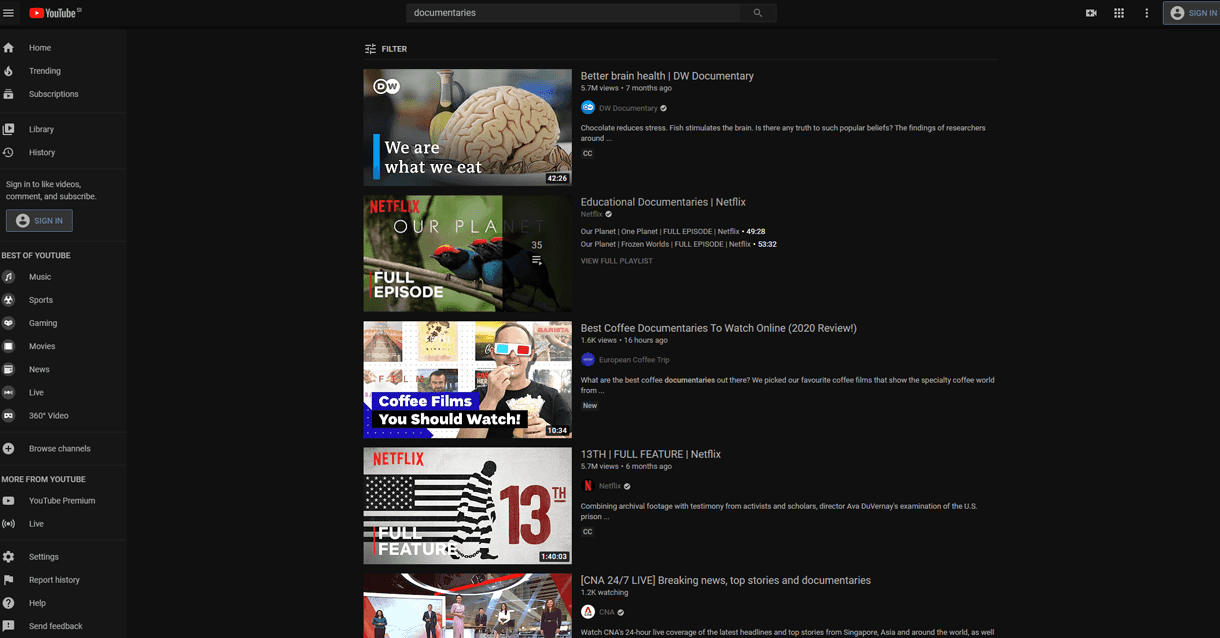 Maybe you saw this one coming. Maybe you hate YouTube so much that you'd never even considered it. Either way, YouTube is an underrated source of free documentaries, believe it or not.
In fact, a significant number of documentaries that make their way onto r/Documentaries and other free documentary streaming sites often originate from YouTube. Say what you will about the behemoth of free video streaming, there are still tons of great free documentaries on YouTube.
That is not to say that YouTube is not without faults. I, personally, have never been a huge fan of the way in which YouTube is designed – I think it is unnecessarily clunky and confusing; as someone who has used this site close to daily for nearly half of my life, I still occasionally find myself unsure of how to navigate it. More consequently, though, the number of ads on YouTube these days is nothing short of absurd.
You will, no doubt, be able to find tons of free documentaries here, but you may find yourself paying in the form of having your experience frequently interrupted by commercials. If this doesn't bug you, though, YouTube can be considered one of the largest archives of free documentaries on the web today, thus earning the site its spot on my list of the best free documentary streaming sites.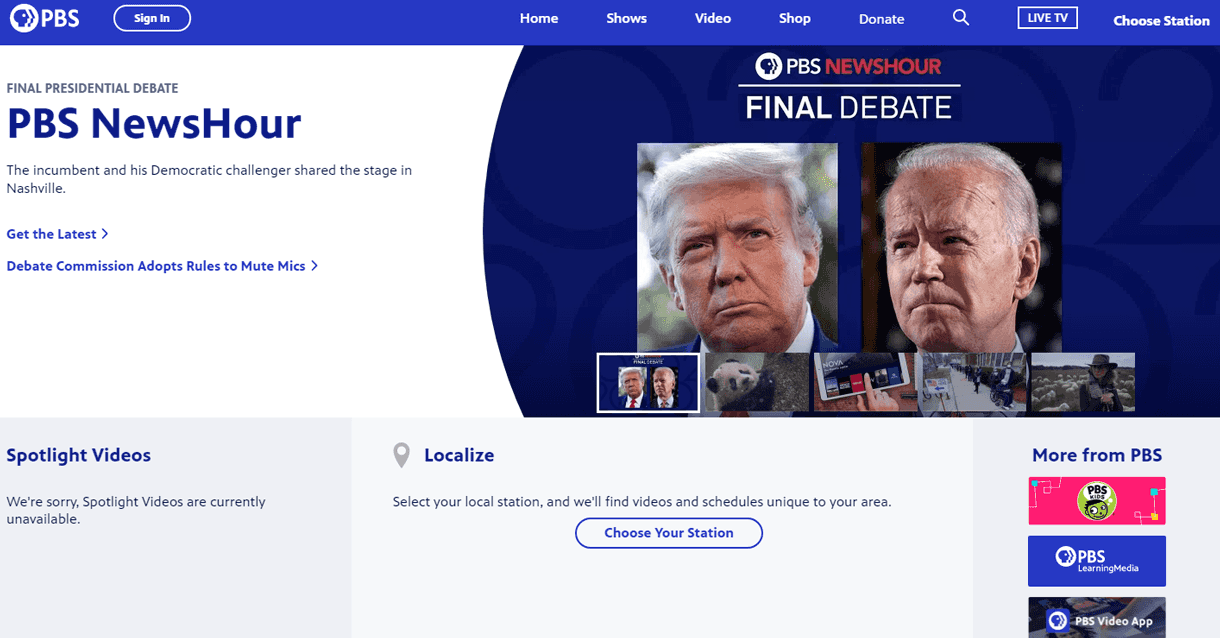 Not just one of the best sites for streaming free documentaries today, PBS is also one of the oldest resources for watching free docs. You could say that PBS is the OG of free documentaries. Even before there was streaming, people tuned into the PBS in order to watch educational content and documentaries. Today, PBS.org has carried this tradition on into the digital age.
As the home of some of the most critically acclaimed nonfictive and documentary series – such as POV, American Masters, Frontline, and Independent Lens – PBS.org has tons of high-quality original documentary films, series, anthologies, and miniseries to enjoy. Whether you're interested in learning more about Covid-19 or the American voting crisis of today, or you would rather lighten the mood with Ken Burns classic 1994 documentary, Baseball, PBS.org has tons of free full-length documentaries and series ready to be streamed today.
The best premium documentary streaming sites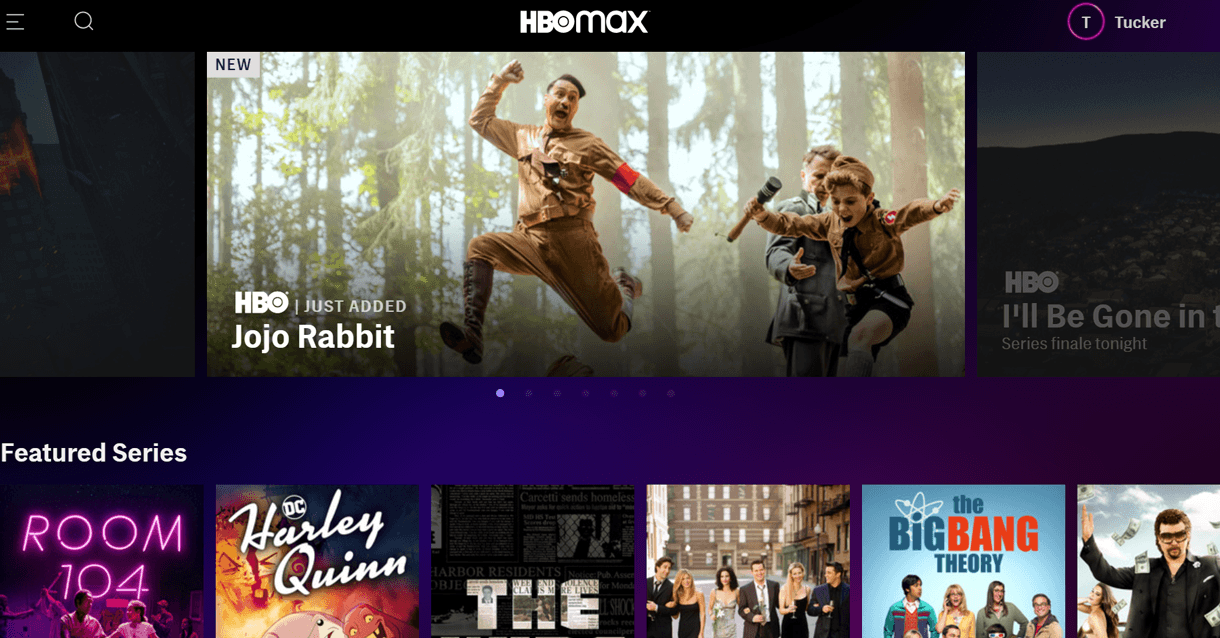 It may seem odd for a brand-new streaming service to be fast-tracked to the top of this list, but when it comes to consistently providing top-notch quality content over the years, HBO is a given. Seeing as the new premium streaming service offers all of HBO's award-winning original documentary series, this tradition of curating and creating quality content is, naturally, continued on HBO Max.
It would be enough to make the list of the best premium documentary streaming sites even if HBO Max only offered HBO content. This is, of course, not the case. In addition to HBO's classic titles, the premium streaming service grants viewers access to TCM and Warner Bros. titles as well. Enjoy virtuoso works by the likes of Spike Lee, the Maysles, Robert Drew, Chris Hegedus, Kirby Dick, D.A. Pennebaker, and many others.
HBO Max is one of the best premium streaming services, period, documentaries, and all other media as well. Becoming an HBO Max member unlocks an entire universe of some of the best movies, TV shows, and documentaries ever made. Plus, you'll have cutting edge site and app design at your fingertips. I would expect nothing less from the likes of HBO.
That being said, expect to pay for this unparalleled service. More expensive than many of its competitor services, HBO Max will cost you $14.99 per month. For reference, you can get Hulu Basic for $5.99 and Netflix for as cheap as $9/month. That is the big downside to HBO Max, if you ask me, it may not fit in everybody's budgets.
If you have the extra nearly 20 bucks to spare each month, though, it is definitely worth it. I am tempted to go as far as to say that it might even be worth canceling one of your other streaming subscriptions to make room for this one. When you consider the quantity and quality of documentaries, movies, and TV shows available on HBO Max, few streaming services even come close. Just something to think about.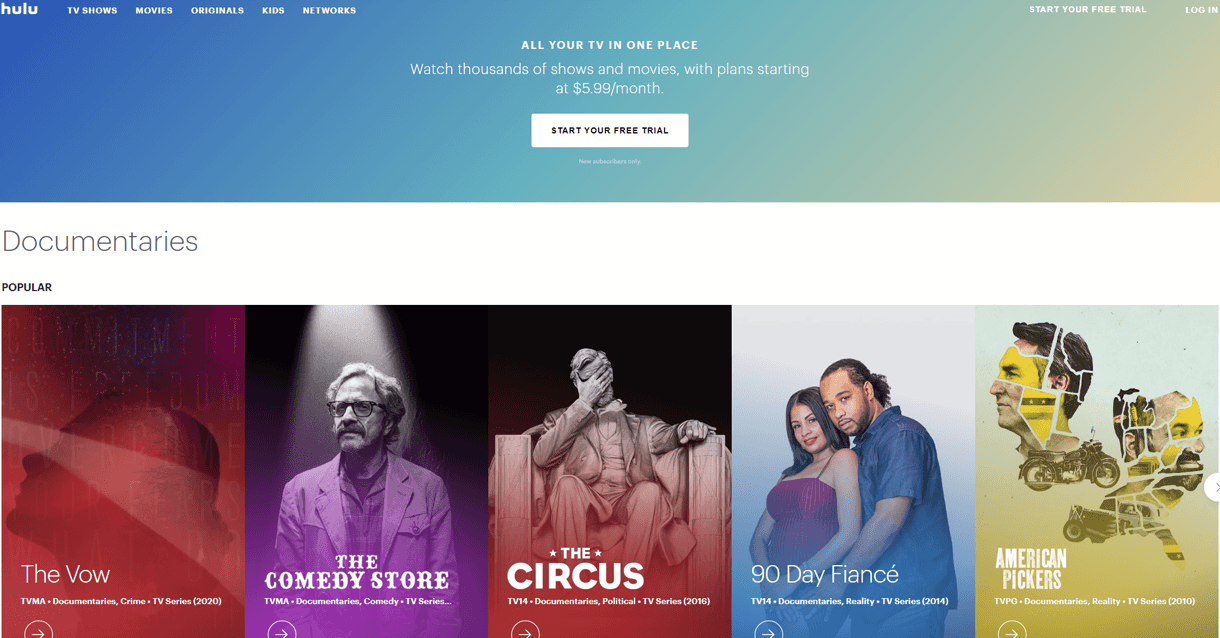 If you are thinking about canceling one of your current premium streaming subscriptions, though, you might want to think twice before axing Hulu. I will admit it, I was skeptical of Hulu when it first came out (I think a lot of us were) – Netflix was in its heyday still and Hulu was one of the first alternative options, which would eventually open the floodgates of premium streaming services in its wake.
I gave Hulu a shot, though, and I am very glad that I did; Hulu has grown to become one of my favorite premium streaming sites. In fact, at this very moment, I think that it is safe to say that Hulu has surpassed Netflix, at least in terms of which service I default to more often.
But did you know that Hulu has a treasure trove of documentaries? It may not be the first premium streaming service to come to mind when you think "documentaries," but it has quickly become one of the streaming staples of the genre. This is partly due to strategic partnerships that Hulu has made over the years. Most notably, Hulu has partnered with Magnolia, Neon, and National Geographic – this has really upped the service's documentary game exponentially.
Plus, Hulu has a decent selection of their own original and acquired documentary content, too, including a number of titles to pull Oscar nominations and wins. Some of the best documentaries to be found on Hulu include Apollo 11, The Biggest Little Farm, Honeyland, and Jiro Dreams of Sushi.
With plans starting at $5.99/month, you are long overdue if you still haven't hopped aboard the Hulu train yet. Hulu Premium, too, is available for a totally fair price of $11.99.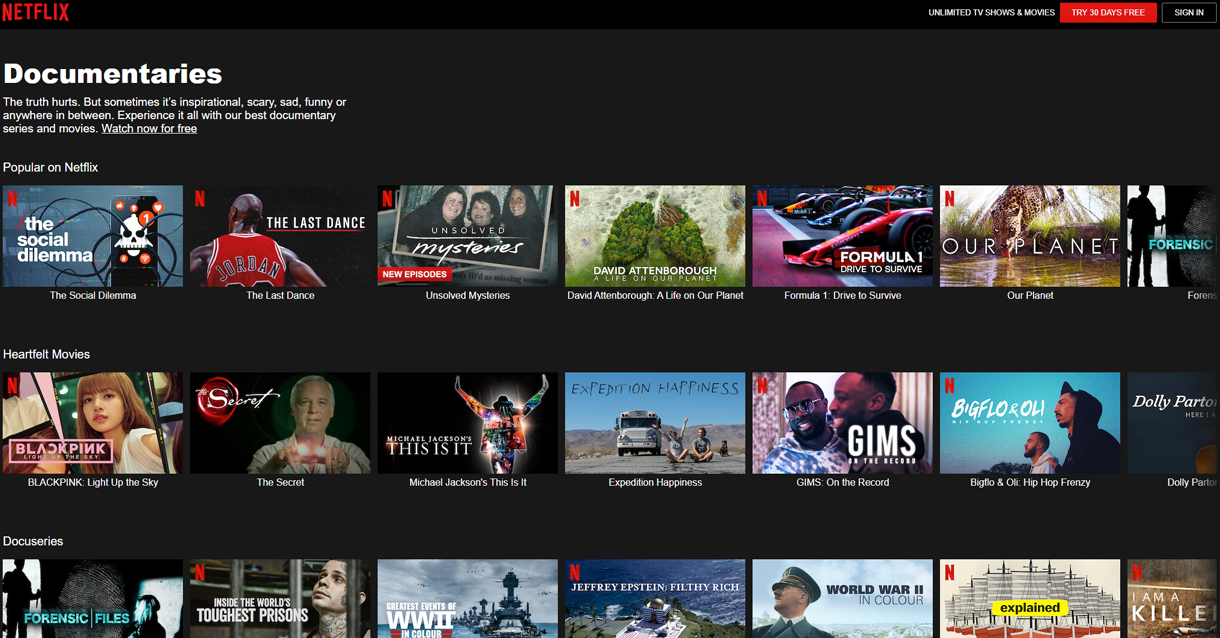 Great documentaries are about the only thing that keeps me subscribed to Netflix these days. I don't mean to disparage the originators of premium mainstreaming services. I give them the respect that they deserve for what they have done, for completely rearranging the topography of the mainstream media landscape. However, Netflix has, in my opinion, been in a real rut lately when it comes to the original content.
The one thing that they are consistent with providing, though, is amazing original documentaries. Think Oscar winners and nominations like American Factory and 13th, as well as classics like Paris is Burning. There are also tons of Netflix docuseries and lesser-known original content that is 100% worth watching. Plus, if you are a fan of True Crime (who isn't?), get ready for one of the longest, most riveting binges of your life.
The big problem with Netflix, though, when it comes to documentaries and all genres is the fact that they are investing less and less in their syndicated content. By the end of the decade, Netflix is likely to consist only of Netflix originals, and we are seeing this shift occur in real-time already. Still, I believe that Netflix deserves a mention on this list – mostly because their original documentaries are often that good.
If you were thinking about getting rid of your Netflix account, take a look at their impressive library of poignant documentaries first. You can thank me later.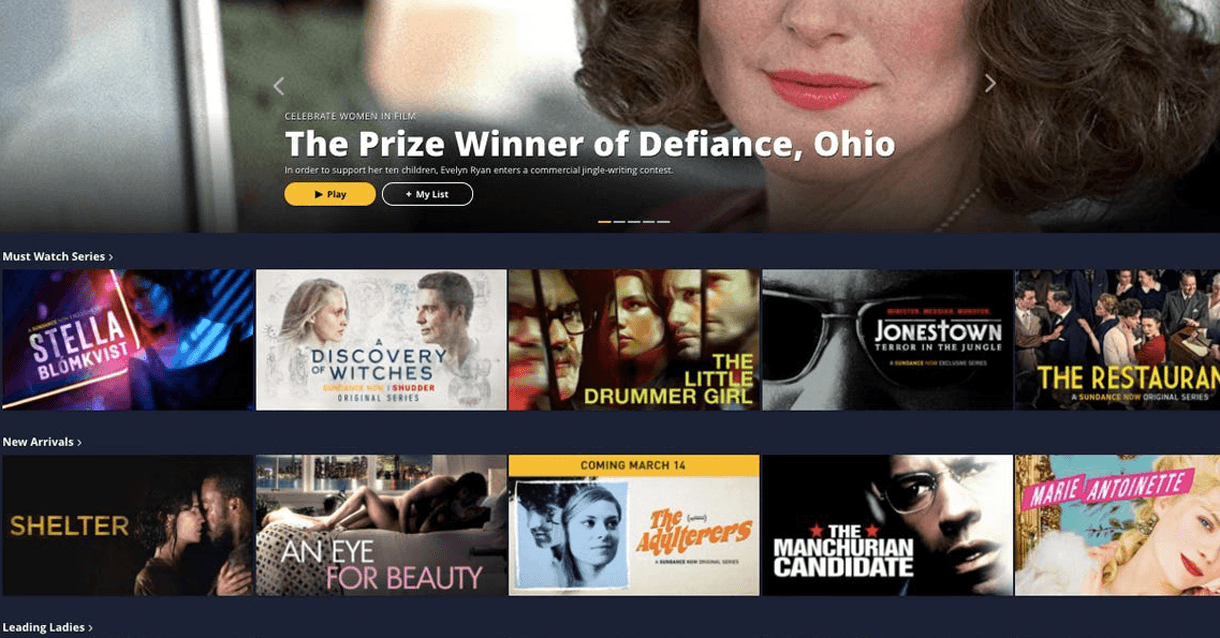 Everybody has heard of the Sundance Film Festival. But how many of us have heard of Sundance's premium streaming service, Sundance Now? If this is your first time hearing about it, get pumped … you are in for a real treat.
Even if all Sundance Now had to offer were its selection of documentaries, it would be well worth its $6.99/month price tag. Of course, it also has plenty of critically acclaimed movies in addition to some of the best documentaries ever made.
With an impressive selection of titles available, Sundance Now offers a breadth of documentaries from throughout the years. Enjoy newer masterpieces such as The Act of Killing and Exit Through the Giftshop alongside new releases like The Competition and classics like Marjoe. Sundance Now runs the gamut when it comes to high-quality documentaries available to stream. Whether you are a hardcore doc head, an all-around film freak, or both, I highly recommend checking out Sundance Now, well, now.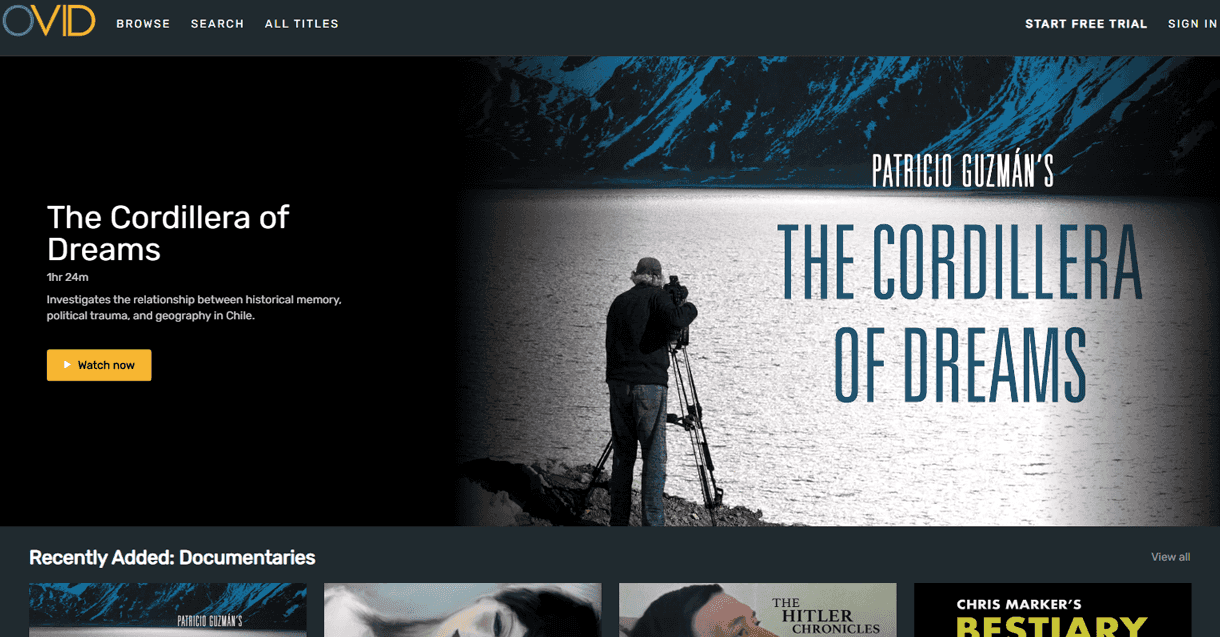 Last but not least, we have another newer streaming service that has proven itself an incredible source of documentaries. Named after the famous Greek poet that wrote the Metamorphoses, Ovid has more of an intellectual bent than many other premium streaming services on the market. To further illustrate, Vanity Fair characterized Ovid.tv as "A fantastic streamer for people with a taste for foreign, political, and otherwise beyond-the-American-mainstream films." Given this site's reputation and branding, it should come as a no-brainer that Ovid would be a great source for streaming documentaries.
Ovid's library of nonfiction films is as expansive as it is impressive. With documentaries by acclaimed production companies such as Icarus, First Run Features, Women Make Movies, dGenerate films, and more, this streamer offers nothing but substance. Ovid subscribers can enjoy recent greats like Did You Wonder Who Fired the Gun? and Dawson City: Frozen in Time alongside classics like A Man Vanishes.
True masters of the documentary form are available on Ovid. You'll find hours of content from the likes of Ross McElwee, Chris Marker, Patricio Guzman, and Chantal Ackerman. With new films added regularly, Ovid is a must-have for thoughtful film viewers who enjoy iconoclastic cinema and artful documentaries.
Top 3 documentaries available to watch today
The Last Dance
Once I started watching this miniseries, I literally could not stop. The docuseries follows the career of Michael Jordon, with an emphasis on his 6-championship run with the Chicago Bulls in the '90s. Whether you followed Jordon and the Bulls' unprecedented winning streak or not The Last Dance is a great watch. You don't even have to be a sports fan at all to appreciate the incredible feats of determination, perseverance, and dedication that are documented here. The Last Dance is available exclusively on Netflix, so, do yourself a favor and binge this incredible series today!
13th
Released in 2016, 13this an incredibly poignant and powerful look at the history of racial inequality and injustice in the United States. The film's main focus is on mass incarceration and the fact that US prisons are disproportionately populated by African Americans, but this documentary does a great job of tracing the history of this systemically racist institution. It all began with the 13th Amendment to the Constitution, according to this film, which famously put an end to plantation slavery – only to enact a new kind of slavery in its place, a sort of slavery which continues to this day. This documentary should be screened in every school, especially in the US. Watch it today on Netflix.
Cowspiracy
This documentary came as nothing short of a revelation when it was released in 2014. Executive produced by none other than Leonardo DiCaprio, Cowspiracy is one of those rare documentaries that was able to affect tangible change in the world. The film follows an aspiring environmental activist on a quest to find real solutions to the most critical environmental and sustainability crises today.
Could animal agriculture be the root of the earth's afflictions? Is our consumption of meat and dairy the biggest contributing factor to global warming? There are studies to suggest it. Even if Cowspiracy doesn't convert you to a plant-based diet, it will certainly put a lot of things into perspective. This one, too, is available to stream on Netflix today.
We need documentaries now more than ever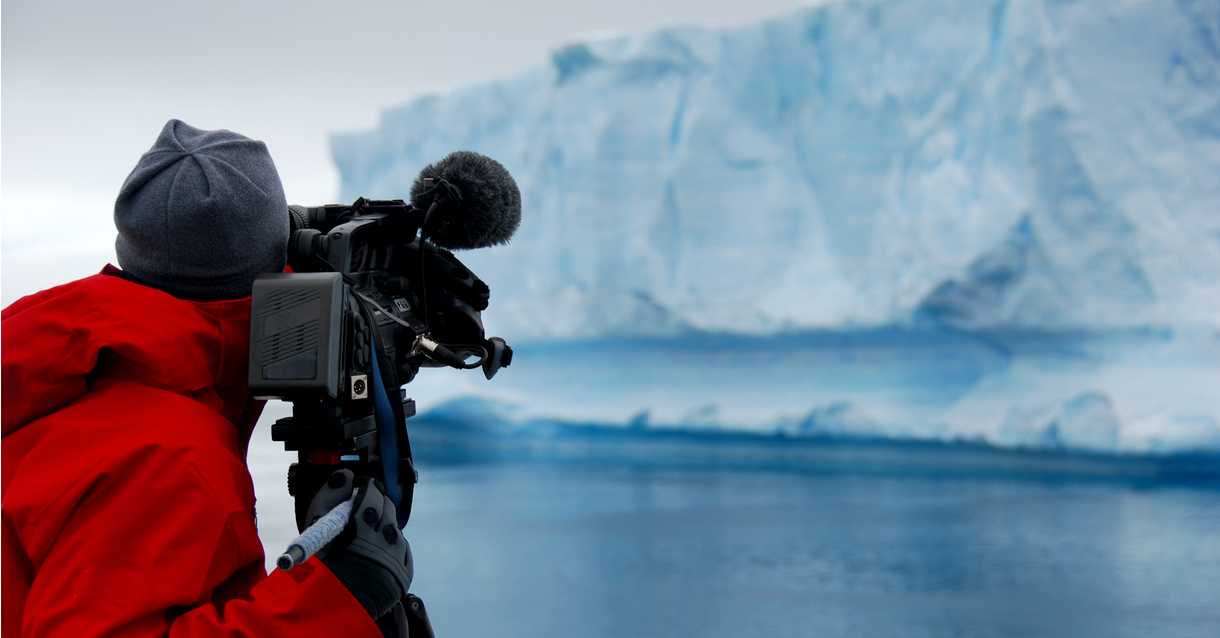 The notions of Truth and Objectivity are daily being challenged by the powers that be. This is especially true in the US. Claims of "fake news" are as harmful and widespread as the Covid-19 virus itself. There is a war being waged on science, rational thought, and factual information because it is in the best interest of autocrats to subvert objectivity – especially when the objective information in question is in direct opposition to the desired narrative of the ruling class.
Therefore, streaming and sharing documentaries, objective journalism, and nonfictive content is more imperative than ever before. However, please remember that documentaries, too, can be used as a propaganda tool to sow disinformation (see, for example, the dangerous and largely disproven conspiracy film, Plandemic).
I implore you to watch everything, documentaries included, with a critical eye. May only the Truth that is rooted in objectivity, facts, figures, and science guide us into the future.