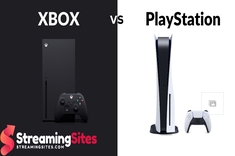 Next gen consoles: Who will win this christmas?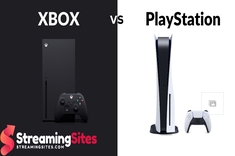 Next gen consoles: Who will win this christmas?
That's right, ladies and gentlemen. The time has come once again. About every 7 years or so, the world is blessed with a new set of gaming consoles that will render the previous ones all but obsolete. And if any good has come of 2020, it is the fact that we have seen the release of the latest generation PlayStation and Xbox consoles. It's time to say goodbye to our beloved PS4s and Xbox Ones, and it's time to get in line for those shiny, new PlayStation 5 and Xbox Series X and Series S consoles.
Or maybe you aren't interested in buying the new PlayStation or Xbox gaming consoles for yourself at all. Christmas is, after all, just around the corner. For many a gamer out there, the new Xbox or PlayStation would be the ultimate Christmas gift. If you really want to see a face light up with joy, get a gamer the brand-new incarnation of their preferred console. Make sure you find out which console they prefer, though. It's like the old Mac vs. PC debate. For an Xbox person, a PlayStation is all but useless. Vice versa for a PlayStation fan.
No matter how familiar you are with the world of gaming, there will be something of use for you in this post. This is going to be your ultimate 2020/2021 gaming guide. Maybe you are a seasoned gamer and want to learn more about the hottest games that are coming out soon. Maybe you've never really been a gamer before, but you want to know where to begin with these incredible new consoles being released. Or perhaps you need a crash course in what consoles, games, or subscriptions to buy for your favorite gamer come this Christmas.
Whatever the case may be for you, as always, I am here to help! My plan is to start broadly, giving an overview of the 3 new consoles that were just recently released, then I will narrow in gradually, bringing you through the console-specific gaming subscription services and the most hotly anticipated new games to keep an eye on in the weeks and months to come. So, without further ado, let's delve into the comprehensive guide to gaming through the new year.
Everything you need to know about the PlayStation 5
Slated to be one of the most popular Christmas gifts this year, the PS5 was released on November 12, 2020. This is the first time that PlayStation has decided to release 2 versions of their new console (a move that Xbox has also opted for), borrowing from the Apple release model. There will be the standard, higher-end edition of the console as well as the slightly more affordable, disc-less PS5 Digital.
Although the biggest challenge may be in finding an in-stock PS5 of either variety, an even greater challenge for some (especially non-gamers) is to figure out the differences in technical specs, game, and hardware compatibility issues, questions about storage, etc. Anytime you plan to drop hundreds of dollars on a new gadget. Naturally, you'll want to be as well-informed as possible. So, let's break down both versions of the PS5.
First of all, what is the PS5?
The PS5 is Sony's contribution to the 9th generation of video game consoles. Alongside the PS5 is the new Xbox X/S series consoles (we'll get to these in a moment) and the Nintendo Switch. The reviews of the console thus far, such as GameSpot's, are lauding it as a "big and bold next-gen machine." For a PlayStation fan, the PS5 is going to be a must-have over the next few years.
How much does the PS5 cost?
The PS5 Digital (discless) is priced at $400. The standard version of the console will run you $500. There is no such thing as a cheap next-gen gaming console but having 2 pricing options is certainly a convenient and unprecedented rollout tactic in the video game space.
The PS5 vs. PS5 digital … What's the difference?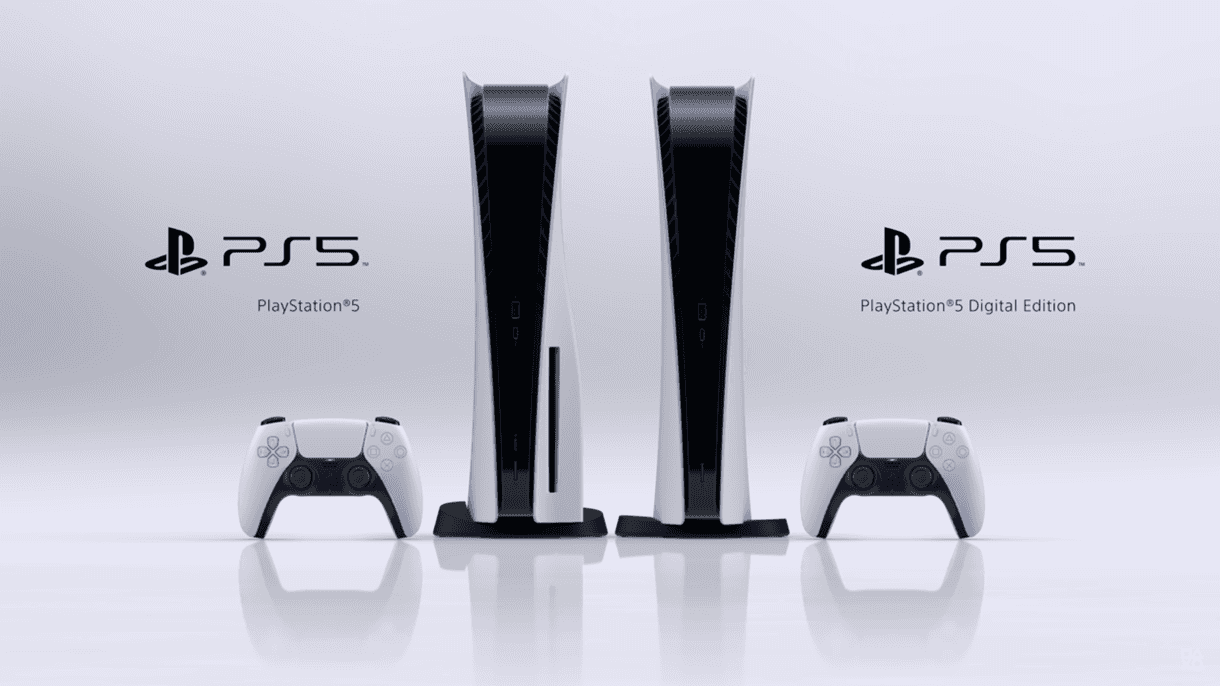 The central difference between the standard PS5 and the PS5 Digital is the disc drive. As I mentioned before, the Digital version of this console, as the name implies, does not require any physical games – all games are purchased and downloaded from the cloud. The device that you go with, in the end, comes down to a few factors.
Firstly, can you afford the more expensive model? Obviously, this is a huge factor when buying any console, but the roughly $100 difference in price between the two machines, for some, can make all the difference.
Next, ask yourself: do I really need the physical discs? There are potential downsides, of course, to the PS5 Digital. For instance, you will need an internet connection in order to access, download, and play your games. Therefore, the standard PS5 can provide a safety net of sorts. If your internet is to go out or if you have limited bandwidth, it is nice to know that there will be no external complications that can come between you and your games. Plus, some people simply prefer being able to own and use a physical game.
However, if you have reliable and unlimited internet and don't care about owning physical copies of your favorite games, perhaps the extra $100 is better spent on game downloads or add-ons. The choice is yours.
Can you play PS4 games on PS5?
In short, yes, around 99% of PS4 games will be compatible with the PS5. However, PS3, PS2, and PS1 games will not work with the new console. Although this is unfortunate, there is a silver lining: some PS4 games will be digitally upgraded to PS5 standards.
What's the catch?
The main criticism of the PS5 is the fact that the graphics are barely better than those of the PS4. Given the legendary leaps and bounds in graphics of next-gen consoles that we bore witness to throughout the 90s and early aughts, I think people have come to expect breakthroughs with every new console released. This is a far cry from the jump between, say, SNES to N64, but the graphics are still phenomenal, nonetheless.
It is worth noting, though, that although graphics and gameplay don't appear to be that big of a step up from the previous consoles, both the new PlayStation and Xbox devices are 8K capable, meaning that a huge graphics leap could occur a few years down the road.
What about PlayStation Plus?
You may even want to consider bundling your new PS5 console with PlayStation's exclusive subscription service, PlayStation Plus. For just 5 bucks a month, you can unlock the ultimate PS5 experience. The service enables you to play against other players online, get access to free games, and take advantage of one-of-a-kind discounts. PlayStation Plus is something of a cheat code for the console itself. This is definitely something to consider if you (or your loved one) can't get enough of the interactive aspect of gaming – which could prove especially useful during the quarantine.
Everything you need to know about Xbox Series X/S
Of course, it wouldn't be a next-gen console war without Microsoft's new Xbox machines. Like PlayStation, Xbox also offers up 2 options this time around Series X and the Series S., And like PlayStation, Xbox's new consoles are priced differently based on the disc drive. The price differential here, though, is more significant, which can probably be explained by a greater disparity in performance and drive space between the series X and S.
How much do the new Xbox consoles cost?
The 'premium' version of the new Xboxes, the Series X machine, costs the same amount as the Standard PS5, at $500. You can snag the more affordable option, however, for less than the PS5 Digital. The Xbox Series S console is only $300. That being said, in my experience, you do get what you pay for, and there seems to be a larger performance gap between the Series S and X than there is between the PS5 Digital and Standard.
Which Xbox should you buy?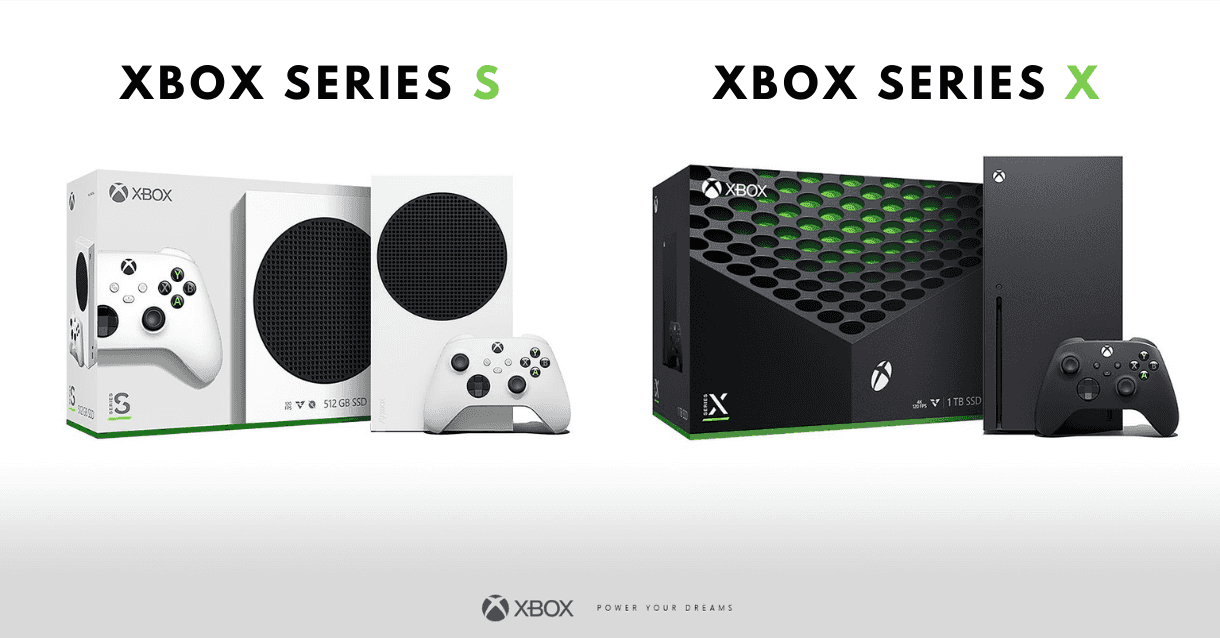 While the Xbox Series S is significantly more affordable than the Series X, that doesn't necessarily mean that it is a better bang for your buck. There are some crucial performance differences between the 2 consoles, which, if you are a diehard Xbox player, are worth taking into account.
As you may have assumed – in terms of performance, convenience, and storage – the Xbox Series X is, by far, the superior machine across the board. The Series X, for instance, offers a ton of processing power; utilizing AMD's Zen 2 and RDNA 2 architecture gives the Series X a grand total of 12 teraflops of power. The Series X also provides ray tracing, and it can render 4K resolution at 120 frames per second. It is also 8K ready, for those of you with one eye on the future.
The Series S, on the other hand, packs a relatively held-back punch with its 4 teraflops of processing power. Still, though, it does come equipped with the high-end AMD Zen 2 and RDNA 2. The Series S is also relatively limited when it comes to storage, offering only 10GB of RAM versus the Series X's 16GB. As a result, Series S can only render up to 1440p, only two-thirds of the rendering capacity of the Series X's 4K. Ray tracing is still a thing on the Series S, but gameplay will not render at 4K (let alone 8K down the road).
So, which Xbox should you buy? Well, it really comes down to how much you care about your console having a disk drive (the Series S, like the PS5 Digital, is discless), how much processing power you require, and whether you want your console to be ready once the 8K revolution comes upon us. It is a bummer, in my opinion, that the discless console comes with such a puny amount of storage space, since all games will have to be downloaded.
Casual players will probably fare fine with the Xbox Series S. However, for serious gamers, the Series X is going to be the only option.
Wait, doesn't Xbox have a subscription service, too?
Absolutely, Xbox has a premium subscription service as well. In fact, for many, Xbox Game Pass Ultimate is far and away a better deal than PlayStation Plus. It offers all of the perks of Xbox Live Gold (2-4 free games per month, exclusive discounts, and online interactive gameplay), but the service is bundled with even more benefits. Xbox Game Pass Ultimate also grants players access to a Netflix-style library of 100+ games, exclusive Xbox releases the day of release, and an added EA Play membership. Normally priced at $14.99/month, Microsoft is currently running a deal that allows you to sign up for just a dollar.
I'm assuming you'll want some games with that shiny, new console?
Once you have made your decision on which console to buy, which model, and whether or not to add on a subscription, it is very likely that you'll be needing some games as well. You can't buy somebody a brand new PS5 or Xbox without giving them something to play on it as well! Regardless of which device wins the console war in your family, there are plenty of awesome games to look forward to as well. Here are the most anticipated games, most of which are available on either console:
Assassin's Creed: Valhalla
Release Date November 12, 2020

Available On PS5Xbox Series X/SPS4Xbox OneWindowsStadia
By far one of the most popular video game series of all time, Valhalla is the 12th installment in this epic RPG universe. As the successor to 2018's acclaimed Assassin's Creed Odyssey, this one is set in the year 873 AD, and it follows the story of a fictional Viking invasion of Britain. The player controls the character known as Eivor, a Viking warrior who becomes enmeshed in a conflict between the Order of the Templar Knights and the Brotherhood of Assassins.
Although many critics have positively reviewed this game – generally, it has been given around an 8 out of 10 – for its incredible graphics and captivating storyline, it has been widely criticized as well. Most of the complaints surrounding this game have to do with its "lack of innovation" and surprisingly glitchy nature. Gamers have come to expect better things from a developer like Ubisoft, especially from what has become its flagship franchise.
Say what you will about a certain lack of innovative quests, features, or gameplay … at this point, that's not exactly what I buy an Assassin's Creed game for (maybe I did when the first few came out, but that's a different story). I am 100% confident that these bugs in the gameplay will be worked out by the time Ubisoft rolls out the first update to the game. A genuinely fun game that is as challenging as it is intriguing, I found it hard to leave this Viking adventure when it came time to go and deal with "real life." This game will definitely not disappoint any fan of RPGs or Viking lore.
Cyberpunk 2077
Release Date December 10, 2020

Available On PS5Xbox Series S/XPS4Xbox OneWindowsStadia
I haven't been this excited for a new game to come out in years. Already receiving rave reviews, Cyberpunk 2077 is proving to be a wholly original open world action adventure game with amazing graphics and outstanding gameplay. It's not everyday that a big-budget game like this comes out and is actually fresh and innovative. Cyberpunk 2077 has the potential to be a real game changer (pun intended).
The game is set in Night City, a dystopian (but eerily familiar) future city obsessed with greed, power, glamor, and technological body modification. The player controls a mercenary outlaw named V who seeks a priceless implant that is rumored to provide immortality. With one of the truest open worlds in any game of its type, players can customize V's appearance, cyber mods, skillsets, and play style as you explore a nearly limitless metropolis where your decisions continuously shape the game, story, and world of the game.
You cannot tell me that doesn't sound like endless fun. In fact, I may have to clear my calendar for a month or 2 once this game drops on December 10th. If you don't see any blog posts from me until well into the new year, you'll know why!
Call of Duty: Black Ops Cold War
Release Date November 13, 2020

Available On PS5Xbox Series S/XPS4Xbox OneWindows
The Call of Duty franchise, of course, needs no introduction at all. Only a few game series come anywhere close to the fanaticism surrounding COD. I mean, come on, people play COD against one another professionally, for a living (and then people even bet money on pro players)! That's how you know you have a good game series on your hands, people.That being said, not every Call of Duty game is created equal. There have certainly been plenty of notable ups and downs in this 17-game series. Generally speaking, though, Call of Duty games are held to a very high standard because, well, Call of Duty games have raised the bar so high in the past. Although Call of Duty Black Ops Cold War may not be the highest-rated game in the whole franchise, it promises to be an absolute joyride of a first-person shooter.
Set in the Cold War 1980s, the game's campaign follows CIA officer Russel Adler on his mission to take down Perseus, an alleged spy of the Soviet Union. Perseus' mission is to subvert the balance of power of the US to benefit the Soviet Union (does this hit a little too close to home given recent US-Russia relations?).
For any Call of Duty fans, this is a must-have … especially for anyone who particularly liked the gameplay and played style of any of the 5 Black Ops games to come before this one. Call of Duty Black Ops will be sure to light up the face of any gamer on Christmas day.
The Pathless
Release Date November 12, 2020

Available On PS5PS4WindowsMac OSiOS
One of the few non-Xbox exclusives to be announced thus far, The Pathless has proven to be one of the most fun, highest rated, and fast-paced games to be released just in time for Christmas. What people seem to love about this one is the movement mechanics, which, according to IGN, "are rather revelatory in their simplicity. This island [the open world of the game] is filled with floating gems, which you need to shoot with your only weapon, a bow, to gain speed and maintain your flow." I don't know about you, but I like the sound of this, almost as if the gameplay harkens back to a Sonic the Hedgehog momentum-based flow.
In this one, you control Hunter, whose goal is to figure out how to lift the curse that has befallen his island. Accompanied by an eagle, you can run, shoot arrows, fly, and more. This one sounds like it'll be a delight to play, and appropriate for players of any age.
Halo Infinite
Release Date Delayed [unknown]

Available On Xbox Series S/XXbox OneWindows
A new Xbox console without a new Halo game would be like a new car without a 4th wheel. I'm convinced that if it weren't for this longtime exclusive franchise, Xbox wouldn't have stood a chance at winning the console wars over the last few decades. Halo is, by far, Xbox's most beloved and popular series. And much like Call of Duty, it is also responsible for a large portion of the eSports industry. For the 6th installment of Halo, players are sent on "the greatest adventure yet to save humanity."
Apparently, this Halo's storyline is going to be significantly more "human" than the games that came before it. This has been attributed to Master Chief playing a much larger role than he did in Halo 5. Not a great deal is known about the game, but the trailer suggests that it is to be set on a Halo ring that has been mysteriously damaged. Plus, a familiar band of mercenary aliens are propped up as the enemy this time around: The Banished, first seen in Halo Wars 2.
The original release date of this epic game was to take place on 11/10/20 but has since been pushed back. As of the time of this writing, there is no official release date. Don't worry, though, a game of this magnitude won't be released quietly; I have a feeling it'll be hard to miss.
Who will win the 2020 console wars?
What do you think? Which console sounds more appealing to you? There is a good chance that Xbox fans will be adding either the Series S or X to their wish lists. And I can't see a longtime PlayStation loyalist jumping ship either. These attachments are pretty deeply seeded at this point.
Regardless of which camp you fall into personally, one thing remains certain: anytime there is a new console war, all gamers win in the end!