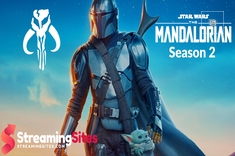 Season 2 of The Mandalorian is here!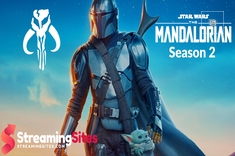 Season 2 of The Mandalorian is here!
That's right, ladies and gentlemen … everybody's favorite TV show is back – and there is a lot to cover! Regarding both the plot and the cast, the end of the first season left us all on the edges of our seats with so many questions. Like, which character is Sasha Banks slated to play, and are we finally going to meet Ahsoka Tano this season? Plus, there had been rumors of Pedro Pascal leaving the show, which – thankfully – is not the case.
The first season of The Mandalorian was all but universally beloved by critics and fans alike. The Television Academy, too, was smitten with this modern take on the classic Star Wars franchise; the show won a whopping seven Emmys this year! It would be impossible to overstate the success of The Mandalorian, which is overshadowed only by the show's brightest shining star. That's right, I'm talking about Baby Yoda, the most adorable little thing in any galaxy (nearby or far, far away).
Does Baby Yoda make a return in season 2? … Of course, he does! The writers would have to be a special kind of cruel (or stupid) not to bring back the meme prince of 2020!
The first episode of The Mandalorian season 2 aired on Disney+ on October 30th, so, if you haven't caught the first episode yet, worry not … here's the trailer to get you prepared:
While we wait for the next episodes to come out (they air every Friday), here's everything you need to know about the 2nd season of The Mandalorian.
How to stream The Mandalorian on Disney+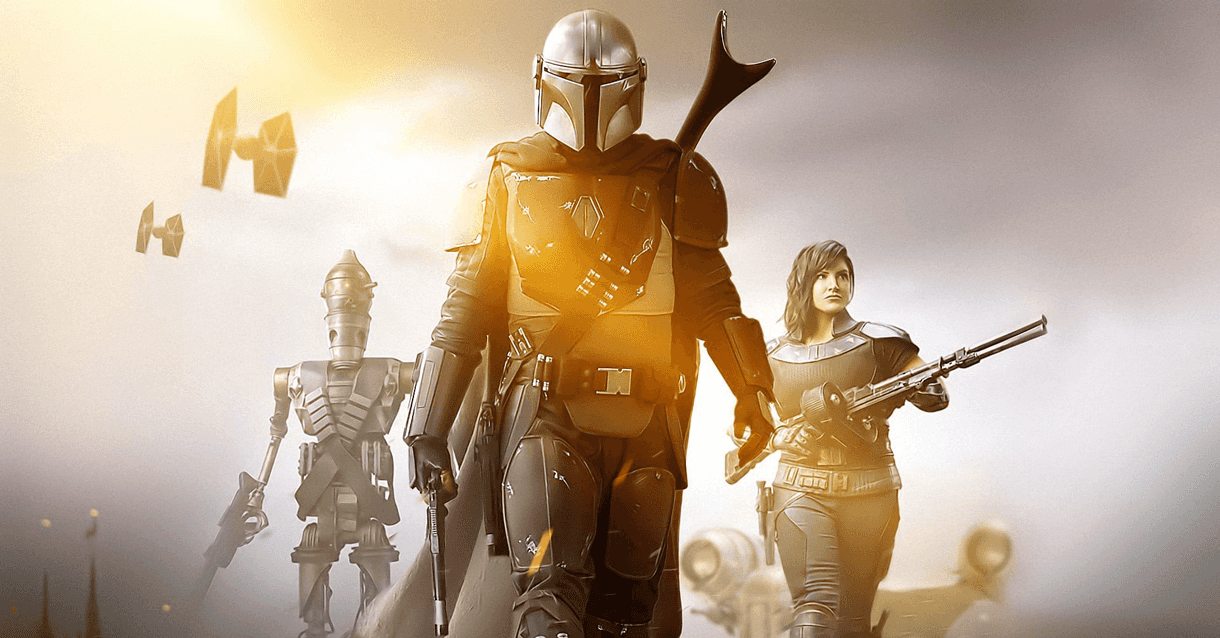 If you still haven't caved and signed up for Disney+ yet, you have a few options at your disposal. You can subscribe for the premium streaming service for only $6.99 per month, making it one of the cheapest streaming subscriptions on the market today.
Not only does this grant you access to every episode of The Mandalorian (as well as all the new ones the moment they are released), but you'll also have an impressive library of classic movies at your disposal, including every Star Wars film (plus just about every Disney movie ever made). Honestly, if you have an extra 7 bucks a month to spare, Disney+ is totally worth the cost.
The $7/month deal, though, is not your only hope. You can pay annually for the service ($69.99 a year), or you can get a mega streaming bundle that features Disney+, Hulu, and ESPN+ for only $12.99 per month (look out, Netflix, The Force is coming for you). Of course, we don't all have that much wiggle room in our monthly budgets. If that's the case, have no fear, there are myriad free streaming sites on which you can likely find new episodes of The Mandalorian as well.
If you want to stream The Mandalorian for free, I have a whole list of reliable and safe sites for you to try out. It might take a few minutes to find the right free Tv shows streaming site that jives best with you, but I guarantee that you'll be able to find a reliable way to stream The Mandalorian free for season 2 here.
What does the Mandalorian Season 2 cast look like?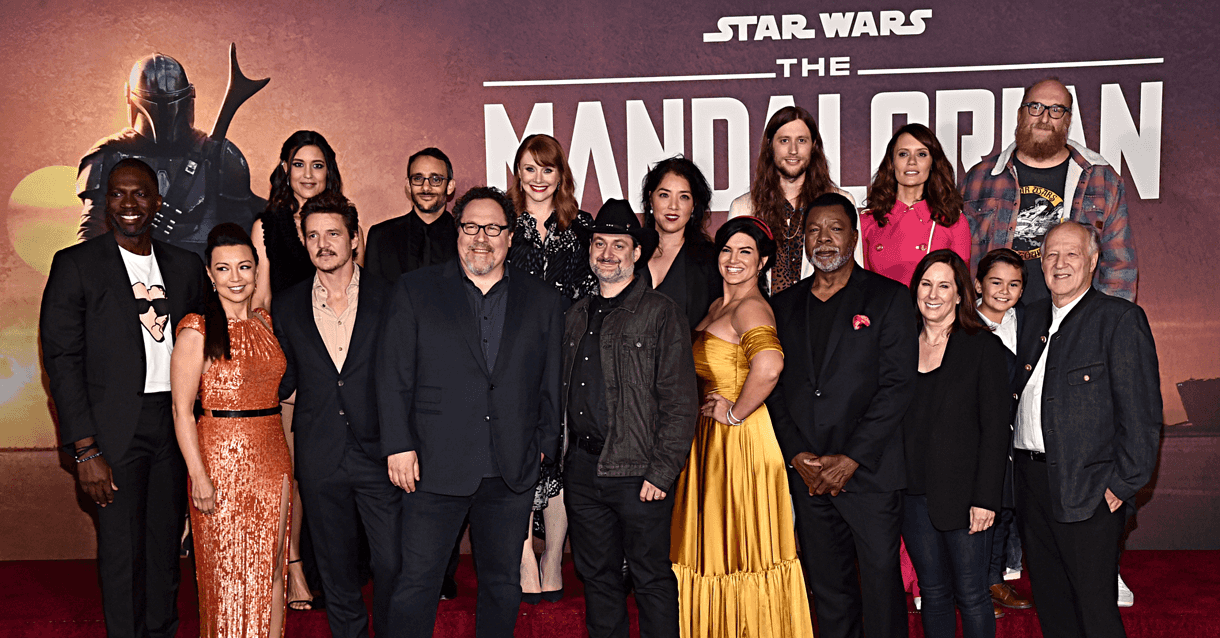 There was no shortage of speculation as to what new additions to the cast we would get in season 2. So far, only a few roles have been announced (they're trying to keep it a surprise, I guess!). Firstly, we will see Pascal as Mando. Gina Carano will play Sarah Dune, a rebel trooper who turns to being a mercenary. And Giancarlo Esposito will play the character of Moff Gideon, who used to be an officer at the Galactic Empire's Imperial Security Bureau. As for the rest of the stars we'll get to see go to war, well, I suppose we'll just have to wait and see who shows up.
There have been some clues, though, for the careful observer to notice. Official press photos, for instance, reveal that Carl Weathers will return as Greef Karga (the guild leader of the bounty hunters). Plus, WWE entertainer Sasha Banks will join the front as a new character as of yet still shrouded in mystery. As you may have noticed in the trailer above, the professional wrestler is seen in a black cloak. Her character's name is unlisted. But, seeing as the trailer mentions Jedis, perhaps (given the garb) Banks's character will be involved with them.
If you haven't watched Mandalorian Season 1 yet … What are you waiting for?
That's my first question. I strongly recommend that you go, sign onto Disney+ or pick your free streaming site of choice and binge the entire first season immediately. Right now. Stop reading this and go. No, I won't be offended. Do it!
…Okay, since you clearly are not taking my advice (since you're still reading this) – rude – I guess I can sum up what happens in season 1. Feel free to skip this bit if you are the kind of person who hates knowing what's going to happen. Even if you have seen it already, though, it can't hurt to have a little refresher, right? So, here goes…
First, we are introduced to Mando, everybody's favorite bounty hunter, when he accepts a job from Greef Karga. His mission is to acquire and transport a target as per instructions from "The Client" (played by Werner Herzog of all people). Later on, we learn that Target is, in fact, The Child. The Child, of course, ends up being Baby Yoda.
Usually stone-cold and stoic, Mando has a change of heart after he completes his mission, delivering The Child to The Client. Having developed something of a kinship to the baby, Mando decides to rescue him instead.
This puts our hero and Baby Yoda on the lam, which introduces them to a motley cast of characters who help them on their quest. Among others, we meet IG-11 (Taika Waititi), Cara Dune, and Kuil (Nick Nolte). This culminates in Mando having to do battle with Moff Gideon, sent to retrieve The Child.
Here's where the spoilers come into play. By the end of the season, Kuil and IG-11 give their lives trying to help Mando and Baby Yoda. Moff Gideon, however, survives. We learn that he is in possession of the coveted Dark Saber, which he uses to kill The Client. The season leaves us with Mando and Baby Yoda on the run once more, this time from Moff Gideon.
In the Star Wars universe, when do the events of The Mandalorian occur?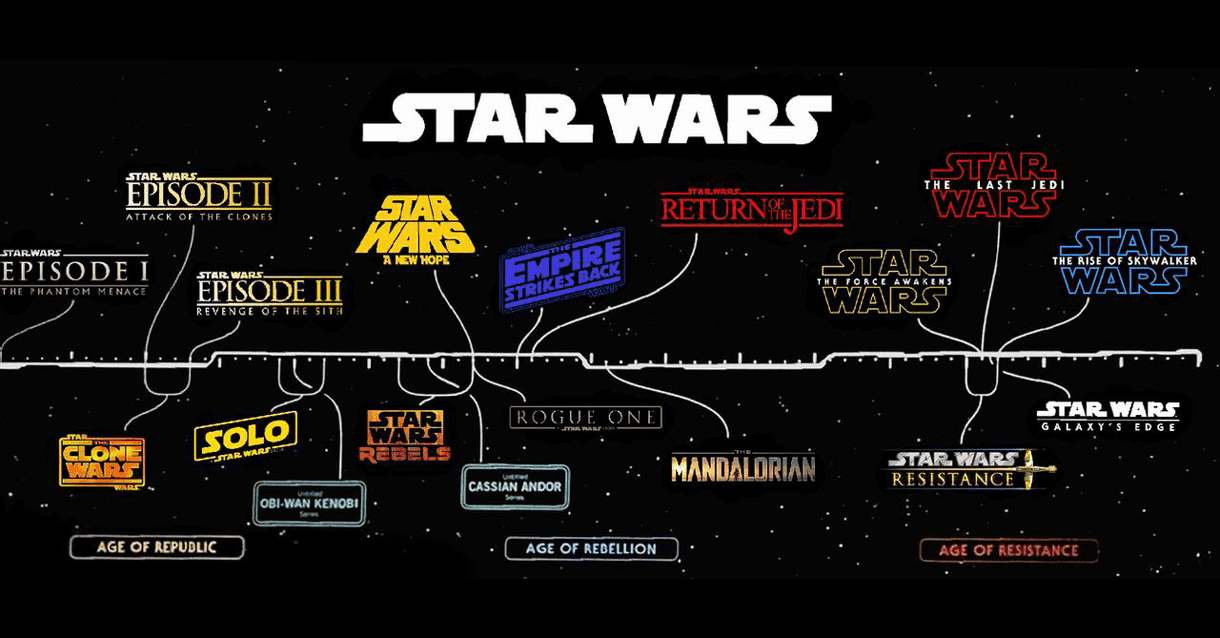 I was very curious about this myself when I first began watching The Mandalorian. With a little bit of research, I learned that the events of The Mandalorian take place sometime between the original trilogy and the most recent trilogy. We're seeing what happens, on the timeline, between Return of the Jedi and The Force Awakens.
Does Boba Fett show up in Season 2?
Maybe, kinda-sorta? The answer to this question depends on your ontological perspective.
Everyone remembers Boba Fett, right? From the original Star Wars trilogy? You know, the Mando looking guy whose life met an untimely end in the Sarlac pit? Yeah, him. The Mandalorian teased fans with this Star Wars icon when they showed a figure wearing Boba Fett's trademark spurs at the end of an episode.
According to The Hollywood Reporter, we do know that Temuera Morrison – who played Boba Fett's father in Attack of the Clones – is slated to appear at some point in The Mandalorian's 2nd season. Although nothing has been confirmed, there are many fans out there who have a sneaking suspicion that Morrison will play Boba Fett (or at least maybe his clone).
Many details still in the dark
Disney+, the show, and the cast have all been pretty hush about many of the details of The Mandalorian season 2. This is a smart move on their parts, I think, at least if they want to maximize the number of people that will tune in and stream the show every Friday on Disney+. Mystery and intrigue are extremely powerful forces.
The only way to find out for sure what happens in season 2 of The Mandalorian will be to stream each new episode when it airs on Fridays with the rest of the world. Personally, I can't wait to learn more about this dark saber. What are you most excited about?