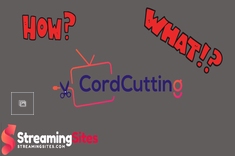 A comprehensive guide to free cable TV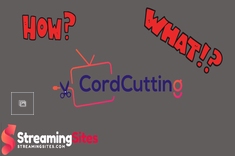 A comprehensive guide to free cable TV
Ever since the invention of television, viewers have been at the whim of cable networks. Whatever the cable companies decided to air, in other words, was all that was available to view. And most of the time, at least for the good stuff, you had to pay for it. But it was not just the content that was decided by cable TV companies; the schedules, too, were not in our control. We had no choice but to watch what they said we could watch when they said we could watch it.
First thing's first … What is this "cord" you speak of, and why would I want to cut it?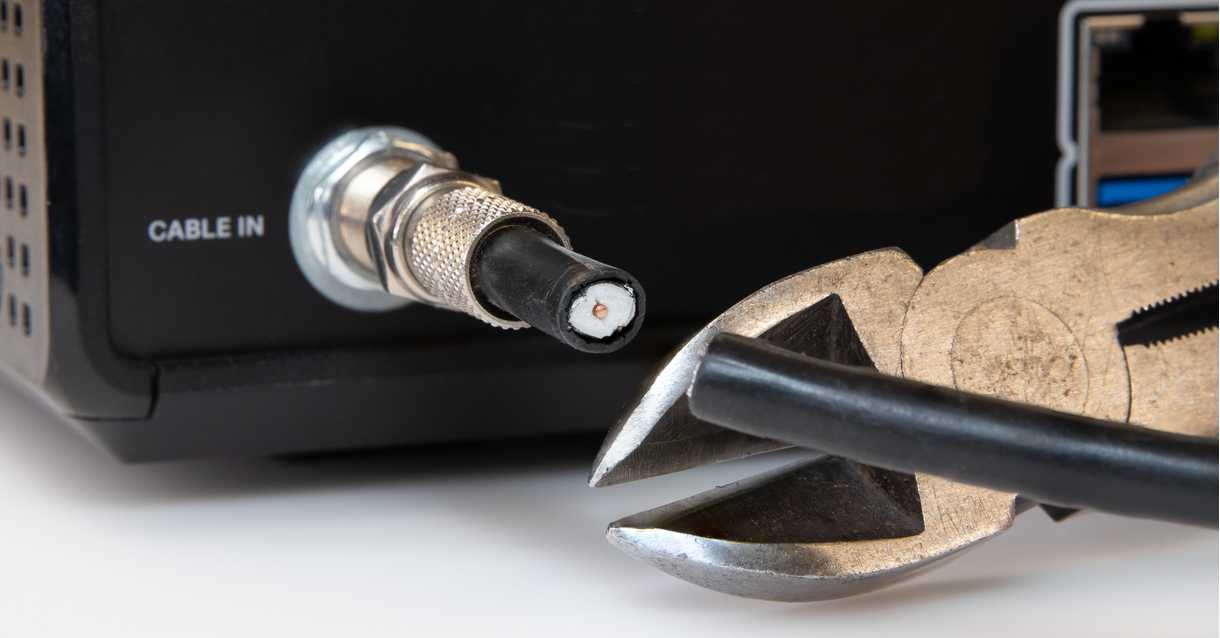 Maybe, like me, you are also old enough to remember building your schedule around your favorite shows. "Okay, I can go out for a drink," you may recall saying, "but I have to be back by 9:00, so I don't miss my show!" If, for whatever reason, you did not end up making it home by 9:00 PM on the dot, well, you were SOL. You simply missed the latest episode of your favorite TV series, and that's all there was to it. You would have to wait (God knows how long) until the TV network decided to air a rerun of the episode. Then, of course, the next day at work or school, you would have to hear all the spoilers from everyone else who did make it to their TVs on time, all talking about how great it was.
Eventually, this scheduling problem was resolved. In the early 2000s, a handy little piece of technological wizardry known as DVR hit the market and changed the game. Television suddenly became slightly more convenient. Now, you could watch your favorite shows on your own time. No more planning your life around when things were scheduled to air. Just set your DVR to record it and, voila, it's there waiting for when you get home.
Still, though, you had to remember to set the DVR. I can't even begin to tell you how many times I had every intention of doing so before leaving my house for the day only to return in the evening to find out that I never did. DVR was a huge step in the right direction, but, obviously, a far cry from the TV streaming options that we have at our disposal today, services like Netflix, Hulu, or Amazon Prime Video, which let you choose from an enormous list of shows and movies to watch on-demand. I won't knock the DVR's significance, though. It played a crucial role, I think, in paving the way for an increased level of viewer control over what we watch and when we watch it.
However, even with the dawn of the DVR era, we were still beholden to cable or satellite TV providers. Still, they ultimately called the shots. And still, most significantly, they charged us whatever the hell they felt like charging us. Traditional cable TV and satellite TV providers were never exactly known for their generosity. Maybe you are paying for a cable box right now. What is your monthly bill? $60? $90? A friend of mine, fool that he is, somehow got talked into paying $200 per month on his cable TV service. $200! Can you believe that?
What are we even paying for, anyway, when we drain our bank accounts on cable or satellite services like Time Warner or Dish? 1: A preset number of channels that air what they deem worthy of viewership. 2: An overabundance of commercials that interrupt our favorite TV shows or movies every 3 to 5 minutes. And 3: for the most part, traditional cable or satellite services offer the same old, tired, played out prescheduled airing model that the DVR tried to get rid of!
I am not saying all of this to make you feel like a dunce if you still use cable or satellite, far from it. I definitely get the appeal. I, too, want to be able to watch live TV, have access to all of my favorite local channels, and be able to watch all of the big events like sports games, awards shows, and the like. I am not knocking your decision to want cable TV. Not in the slightest.
Instead, I want to show you a better way — a way to watch live TV, access all of your local channels, and stream any show and movie you want whenever you want to watch it. And the best part of all of this? It will cut your monthly cable bill down by anywhere between 50 and 100%. Free cable TV? Sounds too good to be true, right? Well, with a little bit of know-how, some basic (and affordable) hardware, and the right combination of free streaming services, not only is it possible … it is one of the most popular ways to watch cable TV in 2020. All you have to do is cut the cord, and today, I am going to show you how.
How do I cut the cord?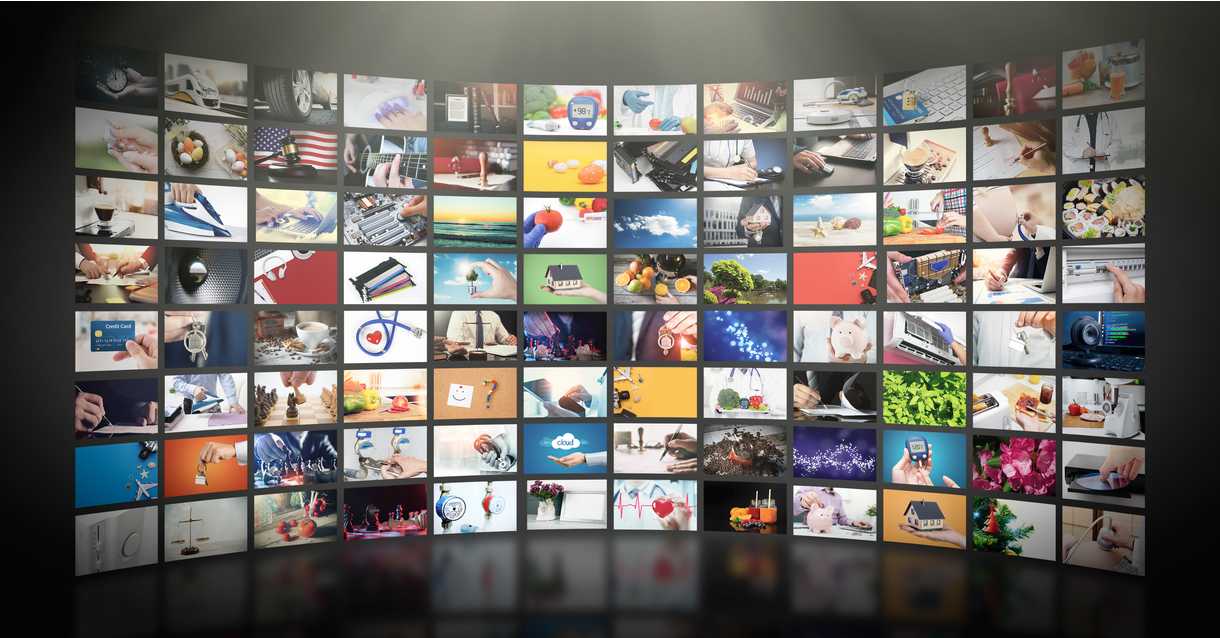 The term "cutting the cord" refers to the physical cable cord (you know the snakelike one protruding from your living room wall) that you would, traditionally, plug into your TV. Now, just to be clear upfront, I am not suggesting that you literally go grab a pair of scissors and physically cut the cord. I do not want to be held responsible for anyone accidentally getting electrocuted. The phrase is used strictly in a metaphorical sense. In other words, you might as well cut the cord, because, in today's day and age, it is obsolete.
Before we delve any further, I just want to note that there are many, many different methods by which you can cut the cord. There are also different degrees of cord-cutting. For instance, it is technically considered cutting the cord if you don't have cable, but currently cycle between a few of your favorite streaming services like Netflix, Hulu, and Amazon Prime Video.
So, whether you want to cut a piece of the cord or yank the whole damned thing out of your wall is up to you. Some of the solutions I am about to show you are 100% free; others have price tags per month associated with them. All of them, though, will make streaming TV series, movies, and streaming live TV programs easier, cheaper, more modern. I hope you brought some paper and a writing utensil because it is time for cord-cutting 101; class is officially in session.
What equipment do I need to cut the cord?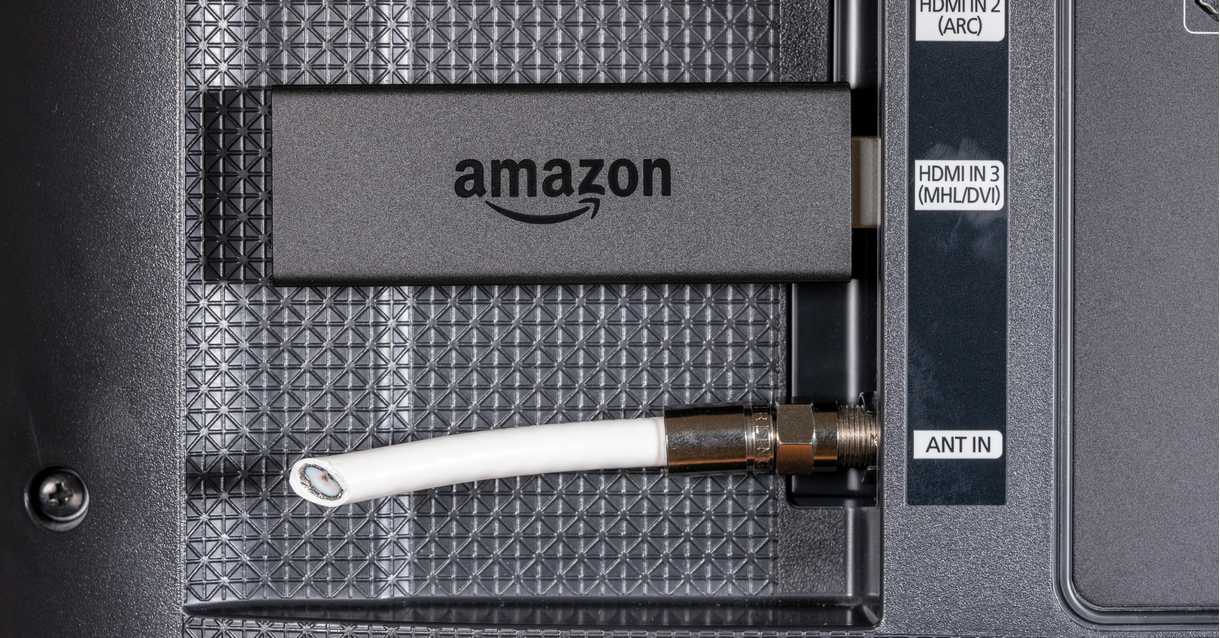 When it comes to cutting the cord, you are going to require a versatile blend of hardware and software. Most of the hardware, generally speaking, is going to be essential to all cord-cutters (depending on how severe of a cut you are looking to make). The software, on the other hand, leaves a little more room for flexibility — this will be the streaming services that you choose (but we will get to that in a bit).
For now, I want to talk about your hardware choices. Especially if your primary concern is streaming live TV, together, some of these pieces of technology will culminate in the smoothest, easiest, and cheapest live TV streaming experience imaginable. Let's dive in and see what you'll need.
Invest in an HD antenna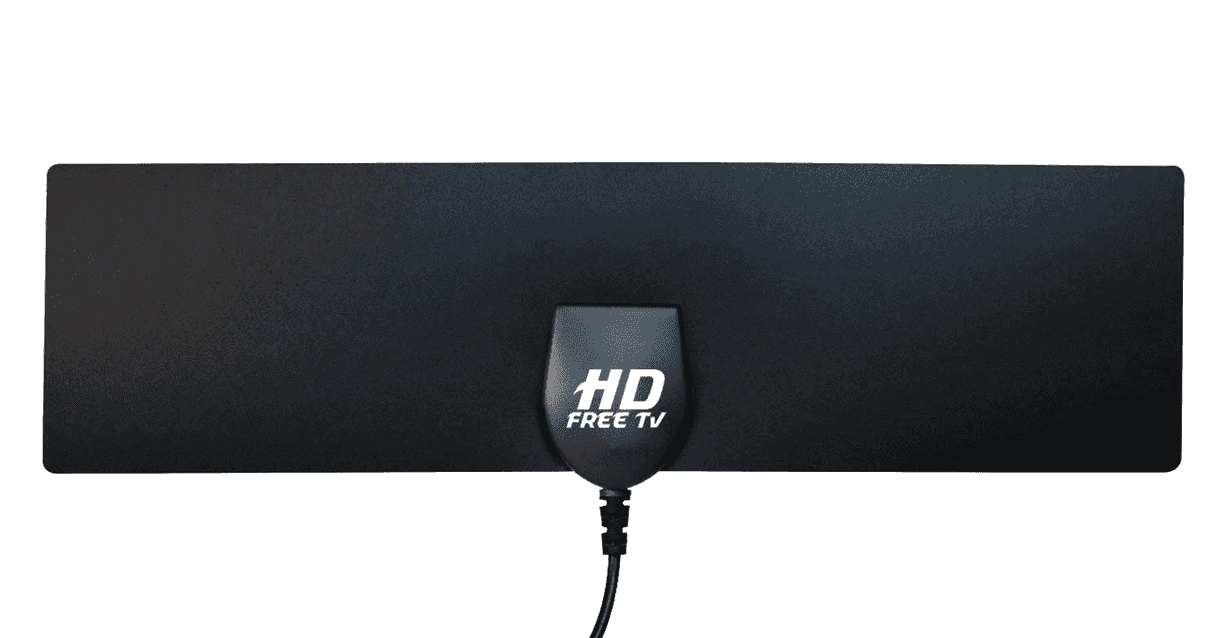 Although an HD antenna will not directly enable you to stream videos or shows as you would on Netflix, Hulu, or Amazon Prime Video, this modern spin on a classic piece of tech will make streaming live TV shows, events, sports, and regional broadcasts a sinch. All you have to do is plug the modernized rabbit ears into your TV, place them somewhere near a window, and, voila, you're picking up free cable TV channels just like that.
As far as money is concerned, you shouldn't have any trouble finding a decent HD antenna for less than 40 bucks. And once you buy it, it's yours … you don't have to worry about any pesky bills or per month subscription payments. You will be limited, however, to what's available in your locality, channels-wise, but this is, by far, the easiest (and cheapest) way to keep up with live TV events like live sports games.
This solution is going to be ideal for anyone living in an urban area (as the broadcast towers tend to be near cities), and it should score you a range of about 20 miles. Throw out that dusty, old cable box and pick up an HD antenna today!
Streaming devices are essential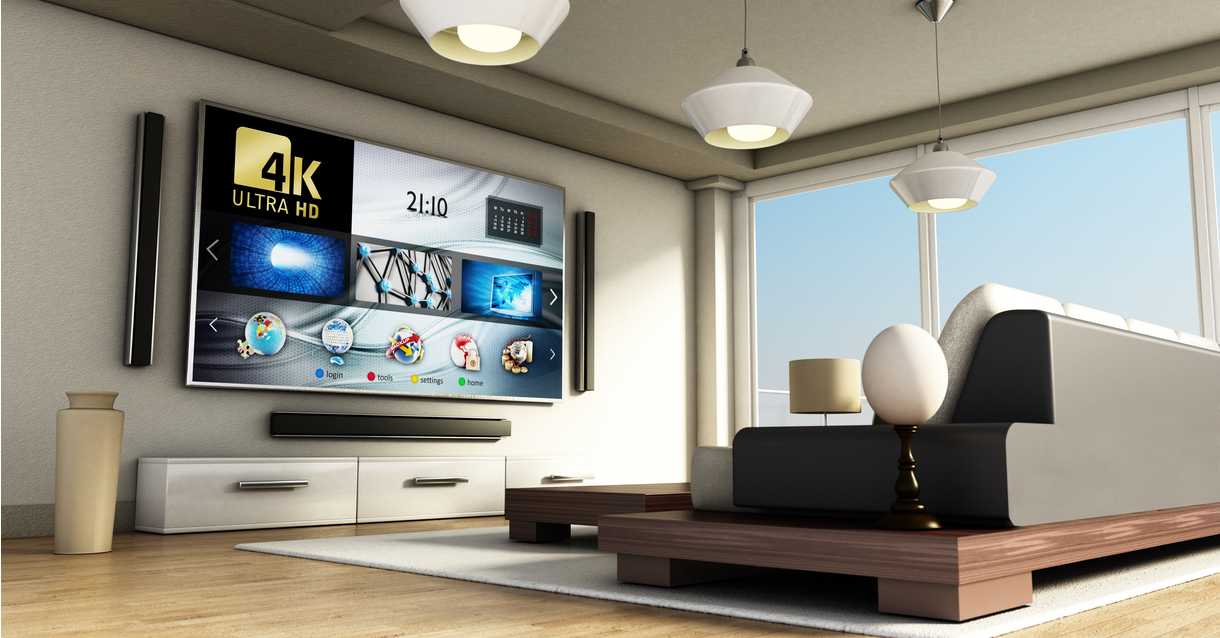 This is where things may become a little pricier, depending on what you already have at home. But this is also where things get fun, as there are many choices. Modern solutions such as cord-cutting require modern devices. So, whether you want access to live TV streaming via an HD antenna or you just want to stream your favorite shows on-demand with streaming services such as Amazon Prime Video, you are going to need a way to make TV streaming happen. In other words, you need either a Smart TV or some other streaming device like a Fire TV plugin or Roku box.
Personally, I am more of a fan of the all-in-one devices (like a Fire TV or Roku TV), as they make things as streamlined and simple as possible. But if you are on a budget, worry not; there are still plenty of ways to access TV streaming services without breaking the bank. Maybe you already have a smart TV at home — if so, great. If not, you may consider buying a cheap streaming device like a Roku.
That being said, if you can swing it, there are quite a few decent smart TV options out there that you can get for less than $300. What you pay, generally, is going to be determined by the TV's size and resolution quality. Even the cheapest TV, though, when it comes to the Smart TV, is still going to be pretty decent, and will let you access all your favorite streaming services from the comfort of your living room ASAP. Simply choose the kind of streaming device you prefer — Fire TV, Roku, Apple TV, Google Chromecast, etc. — figure out what you can afford, and you are good to go!
Optional: Get a mobile TV streaming device as well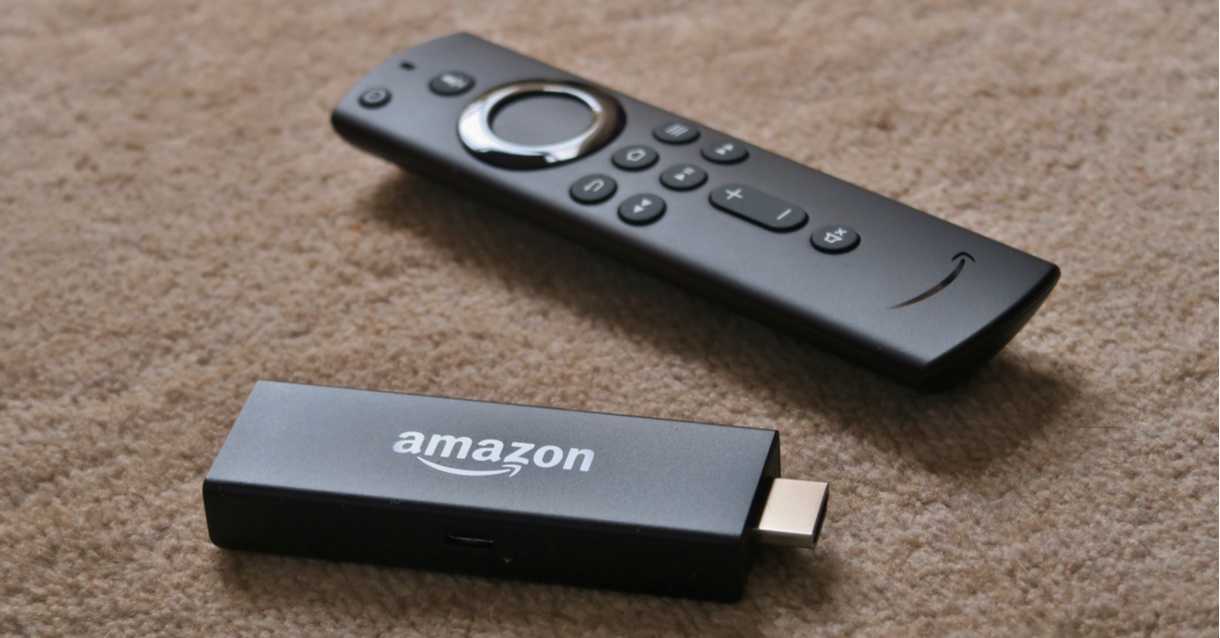 Another possibility when it comes to finding the right streaming device for you is to get a mobile streaming device, such as a Firestick. This is a portable USB streaming device that lets you take all of your favorite streaming services with you, no matter where you happen to be. On vacation? No problem, simply plug your Firestick into the hotel TV and turn that pay per view scam machine into a personalized Smart TV on the go!
What about streaming services?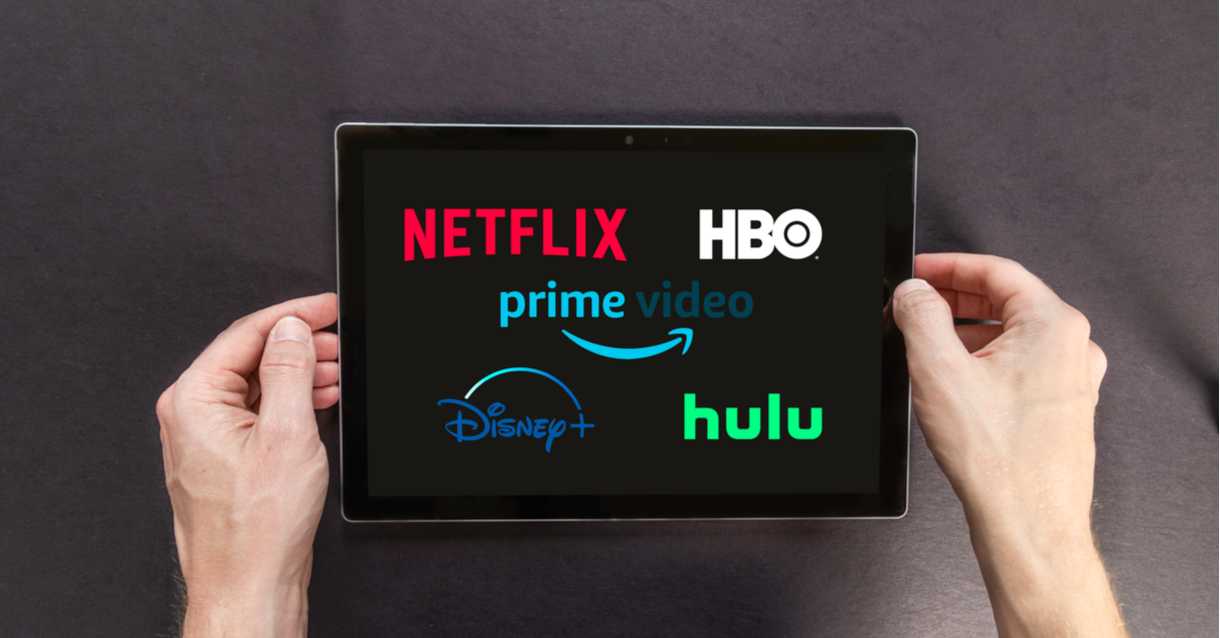 Naturally, once you have your smart TV, your HD antenna for streaming live TV shows, and your Firestick to make sure that you can stream no matter where you are, you are going to have to figure out which streaming services are right for you. You may find that you prefer to access free streaming services, of which there are plenty. And there is a good chance that you may already have access to a few premium streaming services (Amazon Prime Video, Netflix, Hulu, etc.). These are going to be your channels now.
I won't go into too much depth about the popular streaming services (Amazon Prime and the bunch) because, well, I think we are all pretty familiar with them by now (for a refresher, head on over to my list of premium streaming services to read some reviews and get a sense of which you might want to use). There are also far too many free streaming services out there for me to list them all here. However, I have already listed them all (each with an in-depth review) here anyway!
If you find that you do crave that classic live TV streaming experience, though, there are plenty of options. Warning: they will be slightly less per month than a traditional cable bill (emphasis on the word "slightly"), but they can make for an incomparable live TV streaming experience.
YouTube TV is a solid choice. Expensive, but solid. Starting at $64.95 per month, YouTube TV offers a large selection of live TV streaming channels. I have been using YouTube TV myself over the last few months, and, I must say, I have been quite impressed. It has an excellent selection of local live TV streaming, which means you won't have a need for an HD antenna if you go this route. There are also plenty of your favorite classic TV channels, including FX, CNN, MSNBC, Comedy Central, MTV, and many others.
Hulu TV tends to be another popular choice. It certainly is convenient, offered as an add-on to an existent Hulu account. A bit cheaper than YouTube TV, it will cost you $44.95 per month, but it still packs a punch with plenty of local live TV streaming, as well as familiar cable networks, too.
Sling TV is a cheaper alternative to YouTube TV and Hulu when it comes to streaming live TV. Starting at $15 per month, you really can't go wrong. Naturally, you will be limited when it comes to what live TV channels you have access to (local channels are not abundant here), but what's cool about Sling TV is that you can add on certain channels as you go. So, you start with the baseline basic Sling TV fee per month and work your way up from there, paying only for the extras that you want.
Xfinity is, by far, the closest thing on this list, I would say, to traditional cable services. But, hey, nobody said it was impossible to be a cord-cutter and keep it somewhat old-school! Maybe you aren't ready to make the jump to something like Hulu TV or Sling TV. That's perfectly fine!
Offering between 100 and 260 channels (depending on what you prefer to pay), Xfinity is essentially a cable service souped up for the streaming age. Obviously, there is no box, no satellite, no cord. Definitely on the pricier side, you can expect to pay anywhere between $50 and $100 a month for this service.
What are Media Servers, and will they help me cut the cord?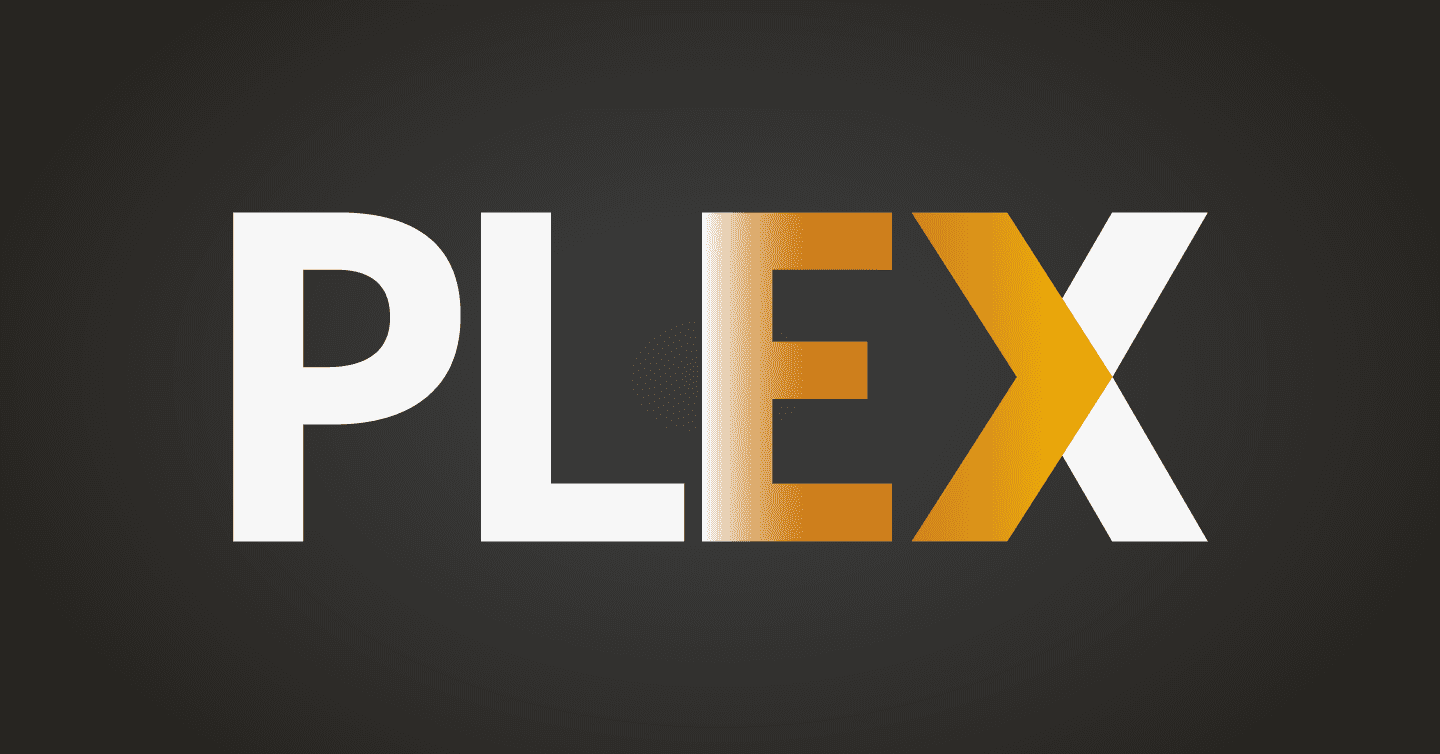 Media servers are, in my opinion, the final piece to the puzzle when it comes to streaming TV. Although this will not help you much in the way of live TV streaming, they are wonderful (and free!) additions to any cord cutter's arsenal. The combination of an HD antenna, a smart TV, a good variety of streaming services, and a media server is a recipe that the best cord-cutters follow closely.
Why would you benefit from a media server? Because believe it or not, even if you subscribed to every premium streaming service under the moon, there would still be content that you won't have access to. A media server (along with your favorite torrent site) will make sure that you can watch any TV show or movie you want without having to wrestle with HDMI cords and laptops.
Simply choose your free media server of choice (like Emby or Kodi), set it up, and, just like that, your smart TV will have access to any and every media file that you have on your computer. As you download new TV shows and movies (and music and pictures, by the way), it will automatically be available for streaming via the media server on your smart TV.
What is IPTV, and is it a good alternative to a traditional cable service?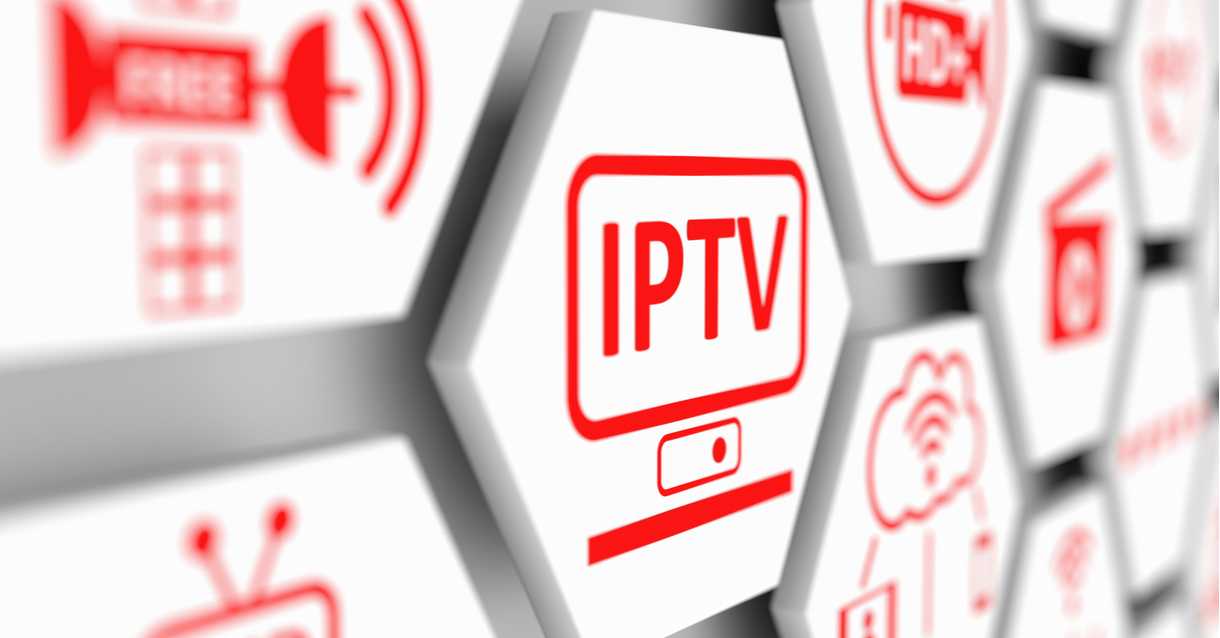 One of the fastest-growing ways to bypass your old-fashioned cable service, IPTV has been steadily growing in popularity over the last five years or so. In fact, there are many tech gurus out there that think that IPTV is the future of streaming, that it will eventually make services like cable and satellite obsolete. But what is IPTV, and is it worth it? An IPTV service will cost you between $20 and $40 per month, after all.
"IPTV" stands for Internet Protocol Television," and it enables viewers to stream their favorite live TV channels, including Fox Sports, CBS, CNN, etc. The main difference, however, is in the scope of IPTV. Instead of juggling tons of different apps, downloaded shows, and streams, IPTV (not entirely unlike a media server) allows you to access every streaming service under the sun, as well as anything that you have downloaded and made publicly accessible — all using nothing but your home internet connection.
Whereas media servers are an easy way to cut the cord, they can be a bit cumbersome at times. The computer on which you established your media server, for example, needs to be up and running in order to access your media server's content. With IPTV, on the other hand, you are free to watch every show and movie that you have access to, either live or on-demand, with minimal hassle.
If you are looking for something of a catch-all, a service that streamlines all of your media files, apps, and accounts into one convenient place (as well as allows you to broadcast your own streams over your internet connection), IPTV is the right choice for you. I should note, though, that an IPTV will not immediately let you access free live TV or on-demand series via a menu or something of the sort. IPTV only acts as an independent way to broadcast and access your content over your private WIFI connection, using "internet protocol" instead of cables and cords.
The main downside, as far as I'm concerned, is that it can get a little too technical for me, figuring out and setting up your IPTV service. However, if you don't mind a challenge (or if you already fancy yourself something of a tech whiz), an IPTV service can be an extremely convenient and valuable asset when it comes time to cut the cord.
But which IPTV service is right for you? Well, that will depend on many factors, of course, including your budget, the scope of what you would like to do with your service, among other factors. To learn more about what IPTV is and which service is right for you, check out my list of reviews here. I have no doubt in my mind that you will be able to find the perfect IPTV service by the end of the day.
Is cutting the cord worth it?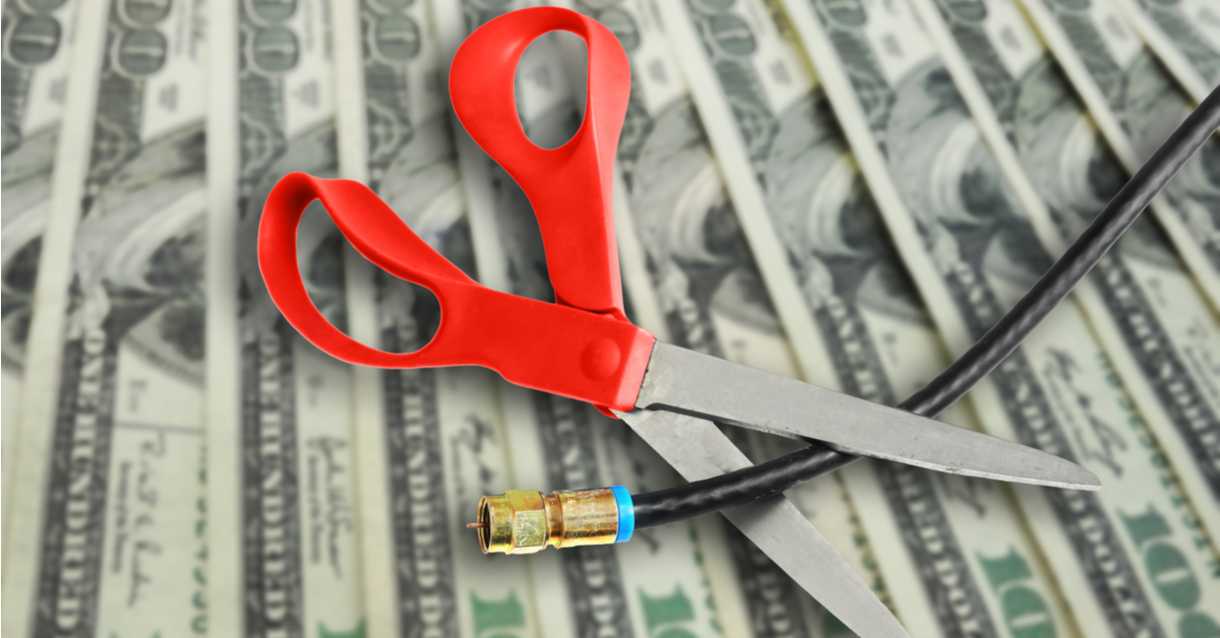 Well, as you can see, there are a lot of moving parts at work when it comes to cutting the cord. Whether it is worth it or not really just depends on whether you are satisfied with your current cable provider and streaming services. As you have seen, there are many methods by which the cord can be cut, as well as a variety of extremes that can be taken. Based on the nearly limitless shows and movies that streaming services offer (especially when bundled with live TV streaming services), personally, I highly recommend cord-cutting.
You are in full control of your cord-cutting experience. You choose the free and premium streaming service(s) that you like (and that you can afford). I think, honestly, if you really give it some thought and planning, you will end up saving a great deal of money by cord-cutting. Especially if you are currently paying, like my friend, top dollar for live cable services. There are, it turns out, plenty of ways to stream live cable TV, absolutely free of charge (or, at the very least, you'll find that streaming live cable services can be a much cheaper alternative to your traditional cable service).
If you spend a lot of time watching cable TV (or wishing you could be watching cable), some combination of these devices and services will absolutely be worth it. If you still aren't sure, though, don't fret; I have an alternative solution for you.
Maybe this is all sounding just a little too pricey. That's understandable. Buying a new smart TV and signing up for premium streaming services for TV is by no means a small financial decision. If you aren't sold on cutting the cord due to the price, fear not, there are plenty of live TV services for you to enjoy.
All of this sounds a little expensive … are there any cheaper or 100% free alternatives?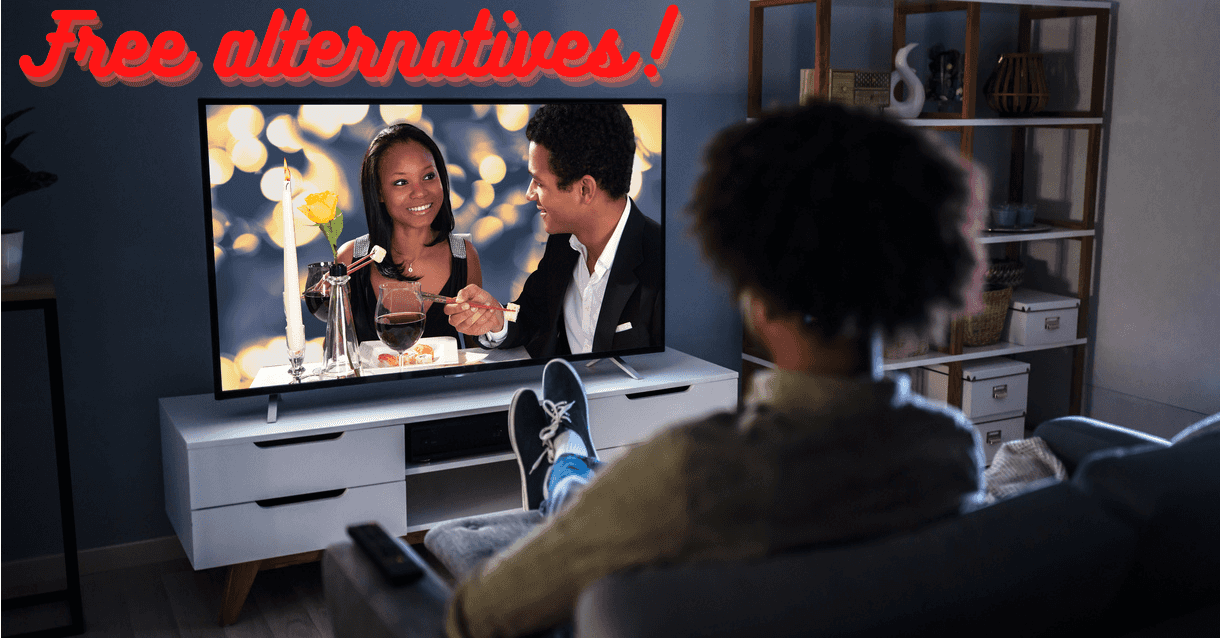 As long as you have a laptop, a desktop computer, or a mobile device, streaming live TV services for free is far from impossible. In fact, it is arguably the easiest and simplest solution to having all the perks of a paid TV service with none of the burdens. Believe it or not, there are dozens of free live TV streaming sites on the web for you to choose from.
No, you are not hallucinating. Yes, you read that right. So long as you have an internet connection, there is really no need for a live TV streaming service. With sites like Yupp TV and TV Player, say goodbye to every TV service (cord or no cord), once and for all. No money for a smart TV? No problem … load up a free live TV streaming service onto your laptop, plug it into your TV via HDMI, and you are good to go.
Conclusion
Hey, while you're at it, why not add a few free streaming sites for TV series and movies, too. These ones won't stream live TV in real-time, but they will grant you access to just about anything that's already aired or been released. Cut the cord? Yeah, sure … but let's drain the stream, too, while we're at it! If you know what you are doing (and visiting StreamingSites.com regularly), you can effectively never pay for a streaming service again so long as you live.
All you have to do is type in the show or movie that you are looking for and press 'search.' The best free TV streaming sites and free movie streaming sites will bring you straight to your desired content every time. Be warned, most of these sites do come with a boatload of ads. Some are better than others, for sure, but expect to be riddled with popups and invasive ads on these sites. I guess nothing is truly free, is it? Still, though, it's a small price to pay for being able to stream any movie or TV show on-demand, right?
Besides, with the right tools, most of those ads will be no match for you! Before you visit any of these free streaming sites, I recommend that you get a decent ad blocker plugin. Depending on your browser, there are some excellent options out there. For a full rundown of useful software that will make free streaming as enjoyable (and safe) as possible, check out my list here.