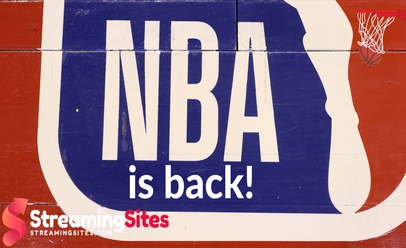 Where can I watch NBA games live?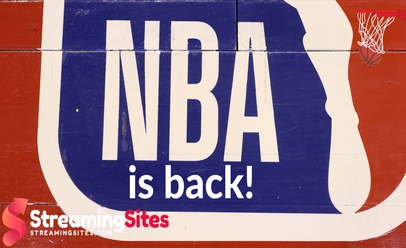 Where can I watch NBA games live?
After a 4-month hiatus due to COVID-19, the NBA was scheduled to resume its 2019-2020 season on July 30th. This epic return to the court was approved by the NBA Board of Governor's on June 4th, and on June 26th, the NBA made the official announcement: 22 teams were slotted to resume gameplay on July 30th. And I, for one, could not be more excited.
The NBA is back, baby!
Let's go!
Although normally I would most likely post up at my favorite pub to watch my team regain their momentum after the prolonged break, with things seemingly getting worse than ever here in the States, spending hours in a bar is not a risk that I am willing to take quite yet. It's no secret, I'm sure, to the rest of the world, but my fellow Americans have been incapable of grasping the concept of social distancing and, so, we're all still stuck inside because of it. No Bueno.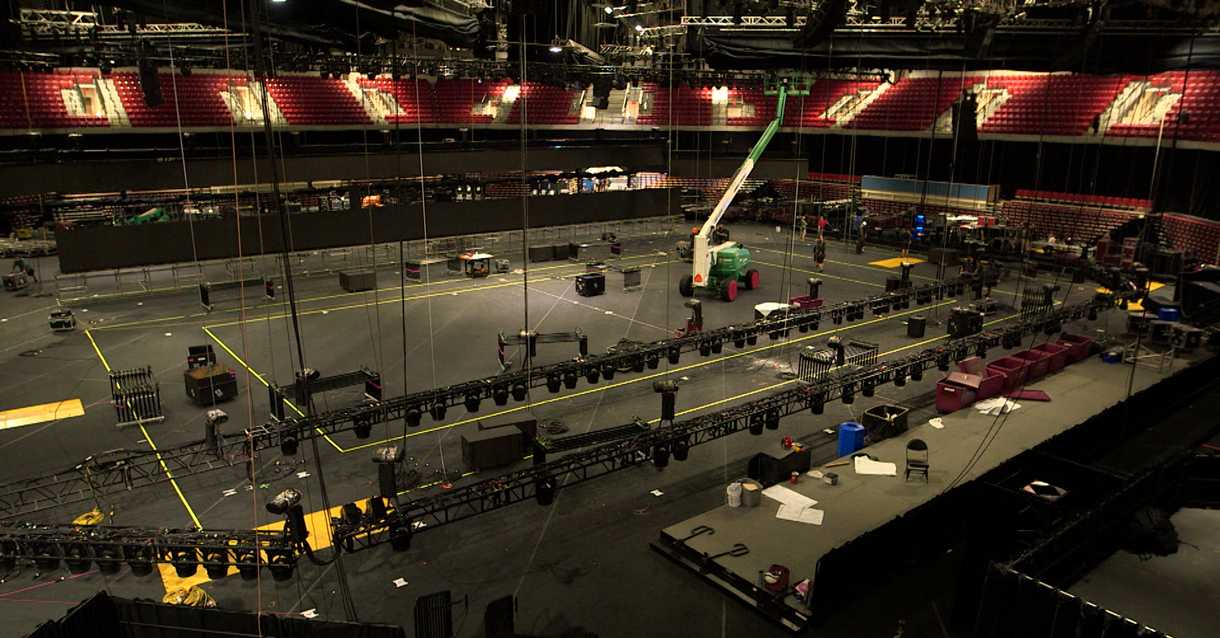 Luckily, though, having to quarantine does not mean that I will be unable to watch live NBA games from the safety of my own home. Even without a TV or cable (because, honestly, who has traditional cable anymore anyway?), I can tune into any and every NBA game right from my laptop or smartphone. All it takes is a little knowhow. There is a whole wide world of live NBA streaming on the web to be explored. With a little bit of research and preparation, you can be guaranteed never to miss another game.
In fact, there are almost too many sites to choose from for live streaming NBA games. It may seem a little overwhelming at first when it comes time to figure out which sports streaming site is going to be the best for you. Not only is there a sprawling list of premium sports streaming services that broadcast live games, but there is an equally long list of free sites out there that will allow you to watch NBA games as well.
Therefore, I guess the first question that you'll need to ask yourself in order to narrow down the options is, would you rather pay for a premium streaming service or watch the NBA for free? Both have their inherent strengths and weaknesses, to be sure, and when it boils down to it, whichever method of live streaming, you choose will most likely depend on a few key factors.
The country that you live in, it turns out, will play a role in your decision-making process (different countries have different licensing agreements with the NBA). What sort of user-experience you prefer is likely to factor in. And your budget is going to come into play as well — premium sports streaming services are not cheap!
Hopefully, this article will help you to familiarize yourself with a few of the most popular options available when it comes to both free and premium NBA live streaming services. Plus, I have a feeling that by the time you finish reading this, you'll even learn a few cool tricks for gaining access to certain live TV streams that aren't typically available in your country…
Live stream the NBA: How to watch in Europe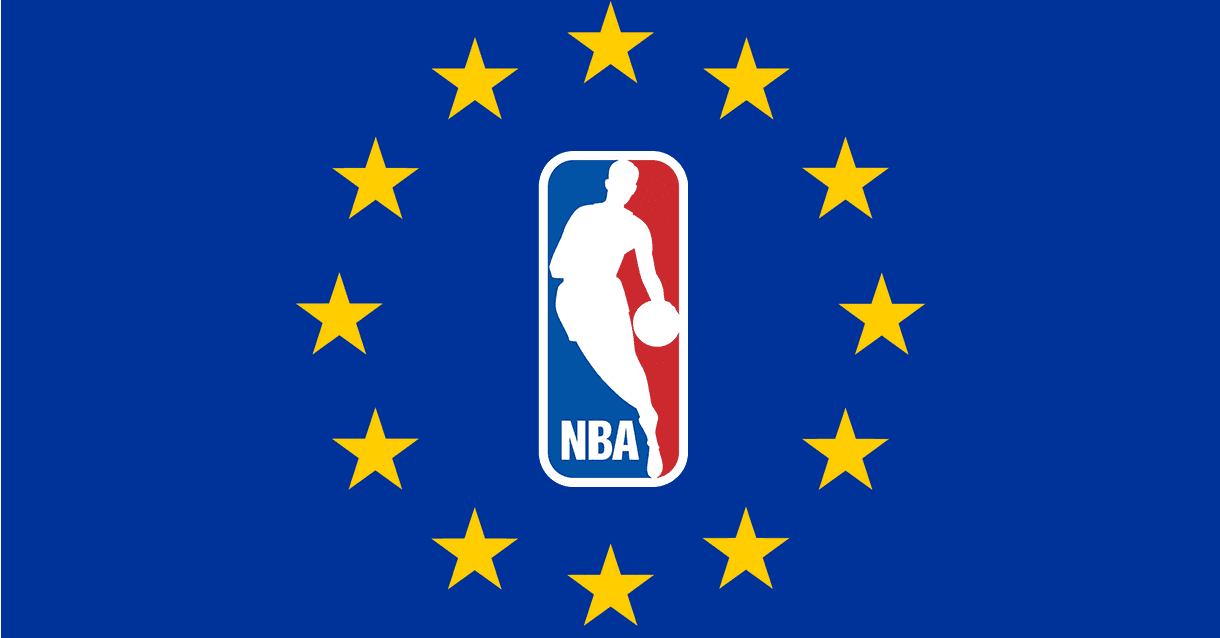 Although basketball is not nearly as popular in Europe as, say, football, there is still a significantly high demand to watch the NBA live overseas. How, then, can European NBA fanatics keep up with their favorite teams? Due to the way that regional sport licensing works, it's not like you can just tune in to one of the ABC, TNT, or Fox sports channels in order to watch NBA games live. In Europe, live streaming is going to be your best bet.
There are a few premium streaming services that allow European fans to tune into live NBA games. Firstly, you can consider some of the usual suspects: Sling TV, Kodi, or even go full-on old-school with it and use an antenna (an HD antenna, of course). However, each of these options comes with its own respective hassles. Sling TV is pricey. Live streaming NBA games on Kodi requires quite a few workarounds. And antennas are going to be rather limited. Therefore, you might be better off trying one of the many free sports streaming sites on for size.
Trust me … there is no shortage of free streaming sites that specialize in live TV. Just have a look at my list of the best free sports streaming sites and take your pick! Each site comes with its own thoughtful and comprehensive review, too, by the way. So, you should have no trouble finding the best resource for live NBA streams for you.
Live Stream the NBA: How to watch in Canada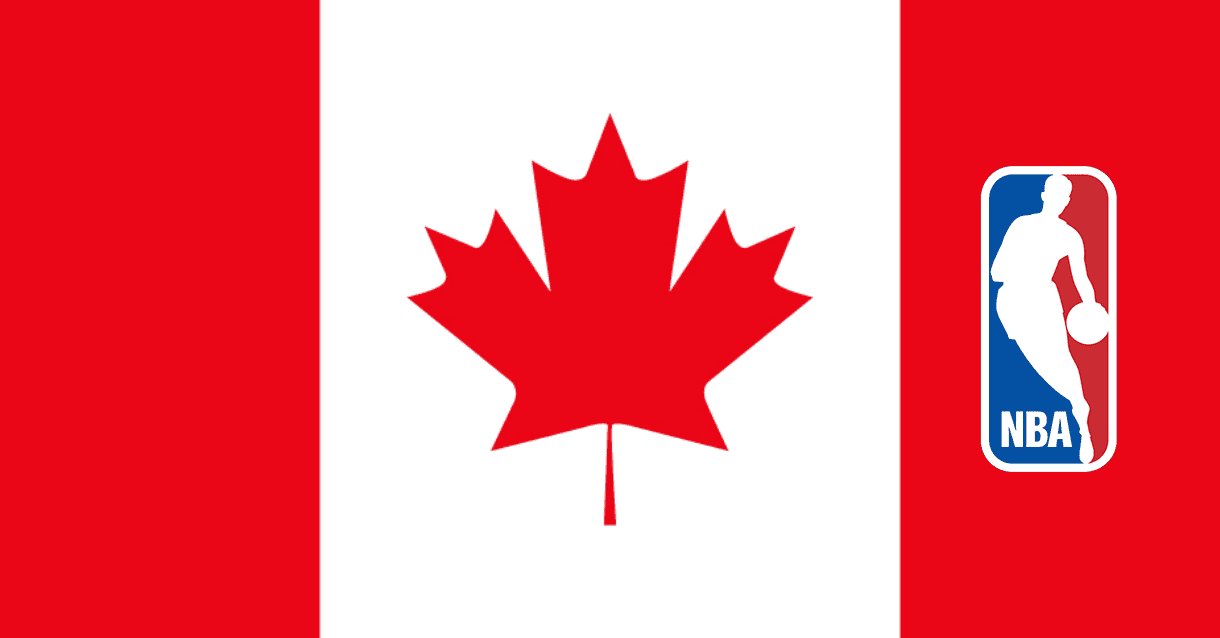 When it comes to rabid NBA fans, the only country that outdoes Canada is, of course, the US. Given the fact the NBA does have one Canadian team, the Toronto Raptors, options are much more plentiful for live streaming NBA games in Canada. There are, of course, all of those great free streaming options to choose from that I mentioned a moment ago. But Canada also offers more premium streaming options, too.
Hands down, the most popular premium Canadian service used to live stream NBA games is TSN Direct. Although, as is going to be the case with most sports stream sites, TSN Direct is not going to gain you access to every live regular-season NBA game, it does offer quite a few nonetheless. Plus, the service is fairly affordable as far as premium sports streaming services are concerned.
At only $19.99 CAD per month, you won't be breaking the bank on this one. Plus, if you are more of a casual NBA fan or maybe only care to keep up with one specific NBA team, you can always pay for TSN Direct on a per diem basis as well — the service offers a day pass for $4.99 CAD.
Similarly, SportsNet Now will work wonders for the Canadian NBA fan. Live stream over 200 regular-season games and the playoffs on SportsNet Now — also for only $19.99 CAD per month. Instead of offering a day-pass like TSN Direct, SportsNet offers a weeklong pass for $9.99.
Live stream the NBA: How to watch in the UK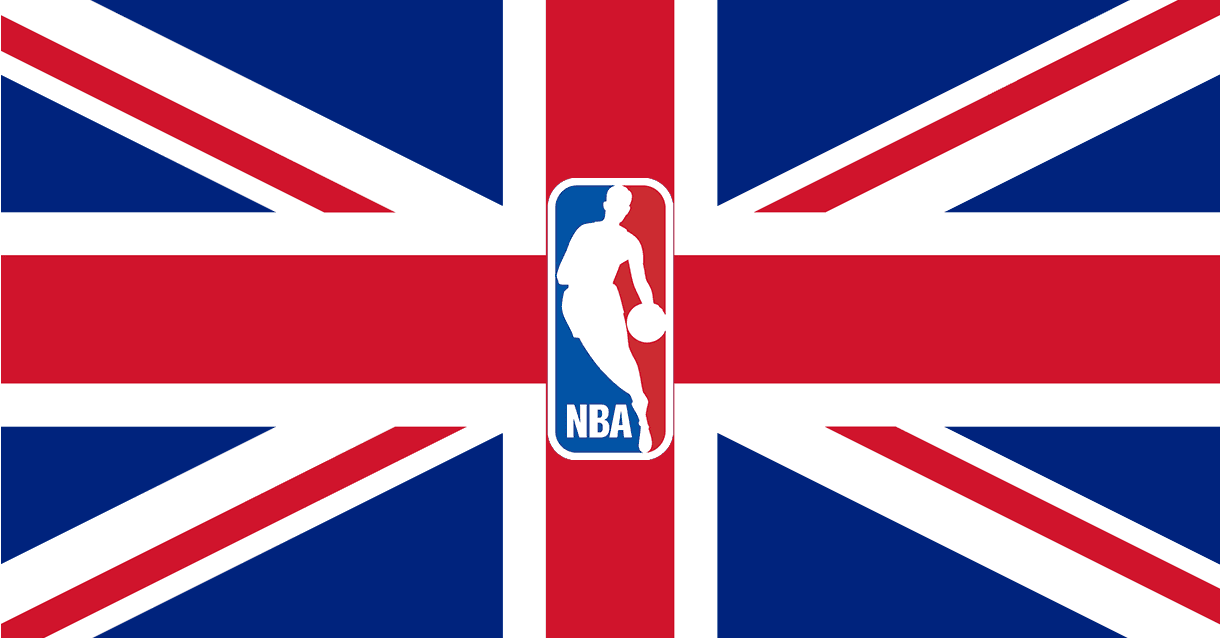 We can't very well forget about all the UK NBA fans out there, can we? When it comes to catching live games in the UK, Sky Sports is always an option (it always comes back to Sky, doesn't it?). Sky Sports subscribers gain access to plenty of live NBA and WNBA games. Plus, Sky Sports has an excellent mobile app that keeps you up to date on your favorite NBA teams as well as live stream games on the fly.
Don't want to have to stay up until the wee hours of the morning to live stream NBA games due to the time difference? Not a problem if you have a Sky Box … just record the NBA games you care about and watch them when it's convenient for you. Sky Sports is good about replaying games at more accommodating hours of the day as well.
Sky Sports, too, offers much more than just live NBA games. Keep up with the Premier League, NHL, NFL, EFL, and others. It may be a bit on the pricier side, at £30 a month, but for a true sports fan, it is likely a worthy investment.
Maybe you don't care to go all out with a Sky Sports subscription. Maybe you just want to be able to keep up with the highlights and the games from your mobile device. If so, UK fans are able to purchase a Sky Sports mobile pass for as low as £5.99 a month through Now TV.
How to live stream the NBA in the USA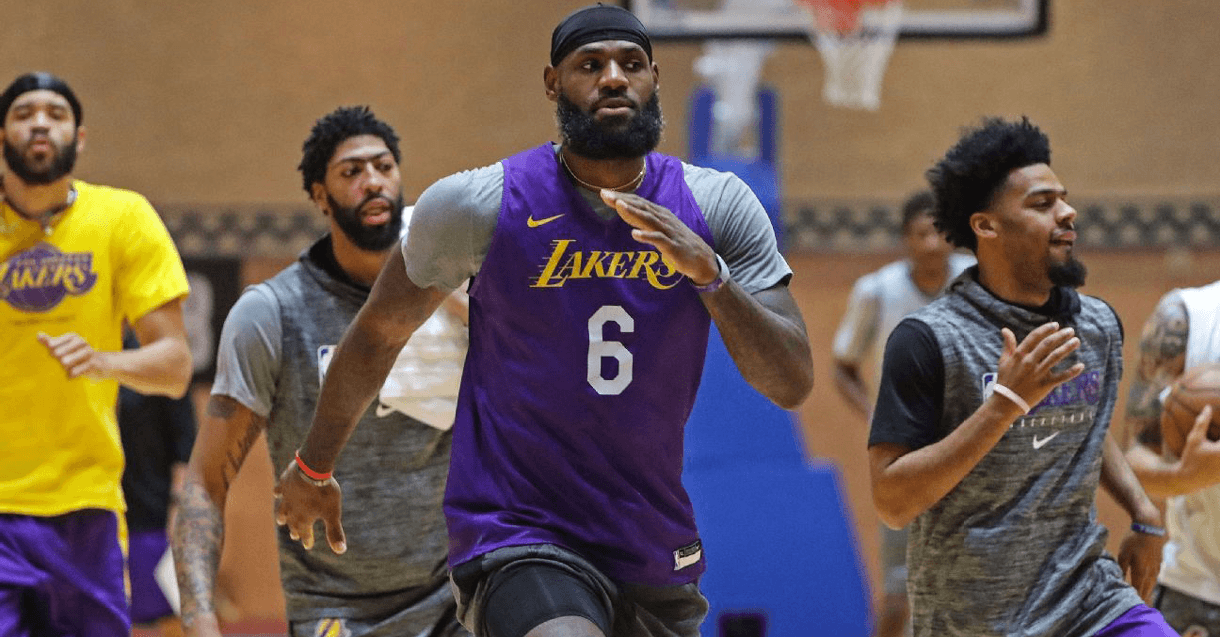 As one would imagine, the US has, by far, the most options for live streaming NBA games. In addition to a majority of the popular live TV streaming platforms, US fans have access to all of the regional sports networks, too. With the right resources at your disposal, you can watch every NBA team play every game live if you wanted to (well, assuming you had several monitors going at one time). Live NBA TV is plentiful in the States.
If you don't have a traditional cable provider, worry not, there are still myriad ways to watch regional sports networks via streaming platforms. Subscribe, for instance, to any service that gives you access to ABC, TNT, ESPN, ESPN 2, ESPN 3, Fox Sports, NBC Sports, or NBA TV to make sure you never miss a game. I should note, though, that many of these streaming services are often only available if you have a traditional cable package and, thus, can log in with your provider username. That doesn't mean that this is the only route, though.
There are plenty of cord-cutting alternatives out there that let you stream live TV. Here are a few of the best premium streaming services out there that let you watch NBA games live (by providing some combination of regional sports networks):
-YouTube TV: I know, I know, we all see the obnoxious ads for YouTube TV like 20 times a day … but, it turns out, this live TV service that YouTube cannot stop begging us to try is a pretty decent option for streaming live NBA TV. YouTube TV grants you access to all the big players in the live NBA TV game — ESPN, ABC, TNT, and NBA TV — as well as the regional sports networks like your local Fox Sports channel. Granted, this will cost you. At $50 a month, it might not be the best option for you if all you care about is streaming live NBA TV.
-Hulu plus Live TV: We all know and love Hulu. In fact, if you are reading this, there is a good chance that you already have a Hulu subscription (or at least have the password to one). However, did you know that Hulu Live was another great option for streaming NBA TV? Hulu Live TV offers everything that YouTube TV does in the way of NBA content — the only difference is that it does not have NBA TV. For only $5 less a month than YouTube TV ($45 a month), though, perhaps it's worth it to save a few bucks.
Sling TV: One of the cheaper options on the list, Sling TV has plans starting at $25 per month. Sling, as you may already know, uses a tiered subscription model. Sling Orange, for instance, scores you TNT and ESPN (but leaves out regional sports networks). Sling Blue, on the other hand, lets you watch regional sports networks (well, at least NBC, that is), but it is extremely limited — you only get access to Warriors, Kings, and Wizards games [lame!].
Sling, however, does not stream any ABC or Fox regional networks. NBA Live, though, can be added onto any Spring subscription to stram for an additional $9.99 a month.
AT&T Now: Having transcended the cell phone game long ago, AT&T has a streaming service that may be worth considering if you are looking to stream as much NBA TV as possible. Just to lay it out there up front, it is $50 a month … but it lets you live stream ESPN, ABC, and TNT games live. The service does not stream NBA TV. Regional sports networks will cost an extra $20 a month [yeesh!].
Fubo TV: Although Fubo does not include ESPN or ABC, this popular streamer does let you watch NBA games on TNT. NBA TV, and both Fox and NBC regional sports networks. The most expensive one on the list, expect to pay $55 a month to stream NBA TV on Fubo.
If you want to see all of the best premium streaming services that let you stream live NBA TV, a comprehensive list of reviews can be found on StreamingSites.com.
NBA League Pass (available internationally)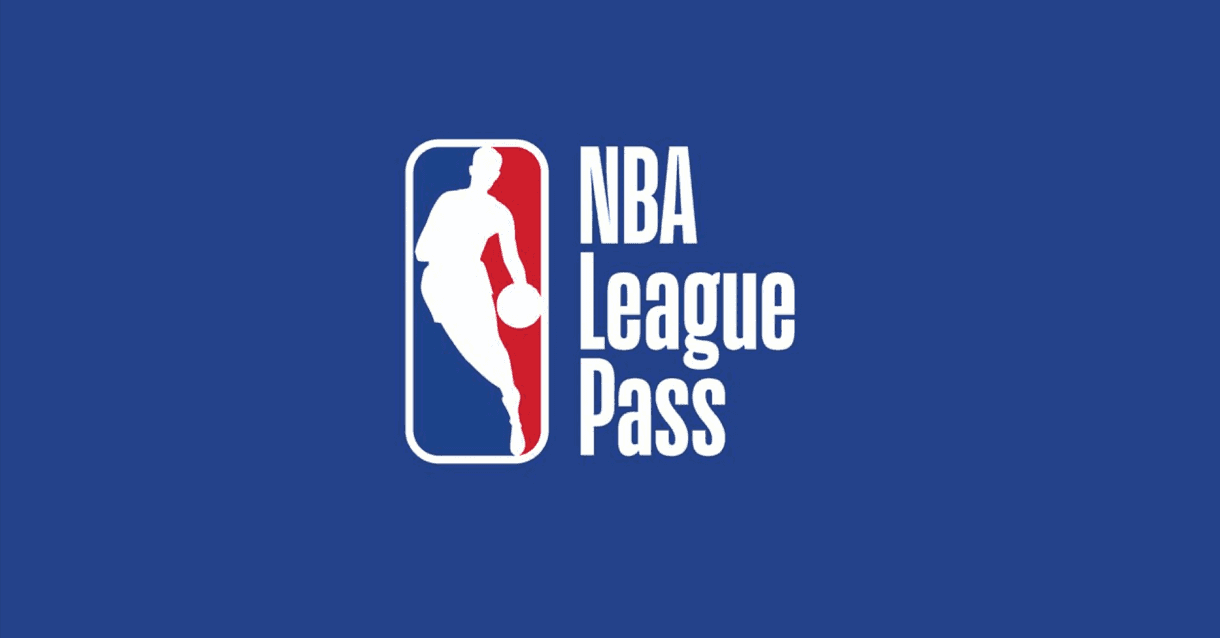 One way to keep up with the latest NBA news and watch live NBA TV is to go through the league's own official streaming service. NBA League Pass is, without a doubt, one of the best ways to watch NBA games. Whether you are looking to stream regular-season games or live stream all games played by your favorite team (even the ones that are out-of-market and not broadcast anywhere else), NBA League Pass is a streaming service worth paying for.
Pay either $29.95 a year (what a steal) in order to watch all aired games in the NBA live. Or you can pay a little extra to get a customized package tailored to your favorite team, which lets you watch every game your favorite team plays (even those that are out-of-market) for $59.95 a year. At only $5 a month for the sports-specific package, NBA League Pass is an awesome deal.
NBA League Pass is also available for non-US and Canadian fans. Prices for NBA League Pass International start as low as $15 per month (convert accordingly).
How to watch NBA live streams outside of your country
As I mentioned earlier, there are a couple of foolproof ways to stream NBA TV no matter where you happen to be located. The first one is a no-brainer … simply pick a free site that lets you stream live TV and then find the proper network that is airing whatever game you happen to be looking for. The other option, though, involves a little technical trick using the Virtual Private Network (VPN) of your choice.
VPNs are useful for more than just scrambling your IP address and making you anonymous on the web. A lesser-known use for VPNs is to trick websites into thinking that you are somewhere that you aren't. A solid VPN will have hundreds of servers located in different countries.
Want to access a regional network like Fox or NBC in, say, California? Simple … just connect your VPN to a server that is based in the US, and most streaming services will stream you that location's regional content. (Fun fact: this trick works just as well if you wish to access foreign Netflix libraries, as each country has slightly different syndicated content).
How to live stream NBA TV for free in 2020?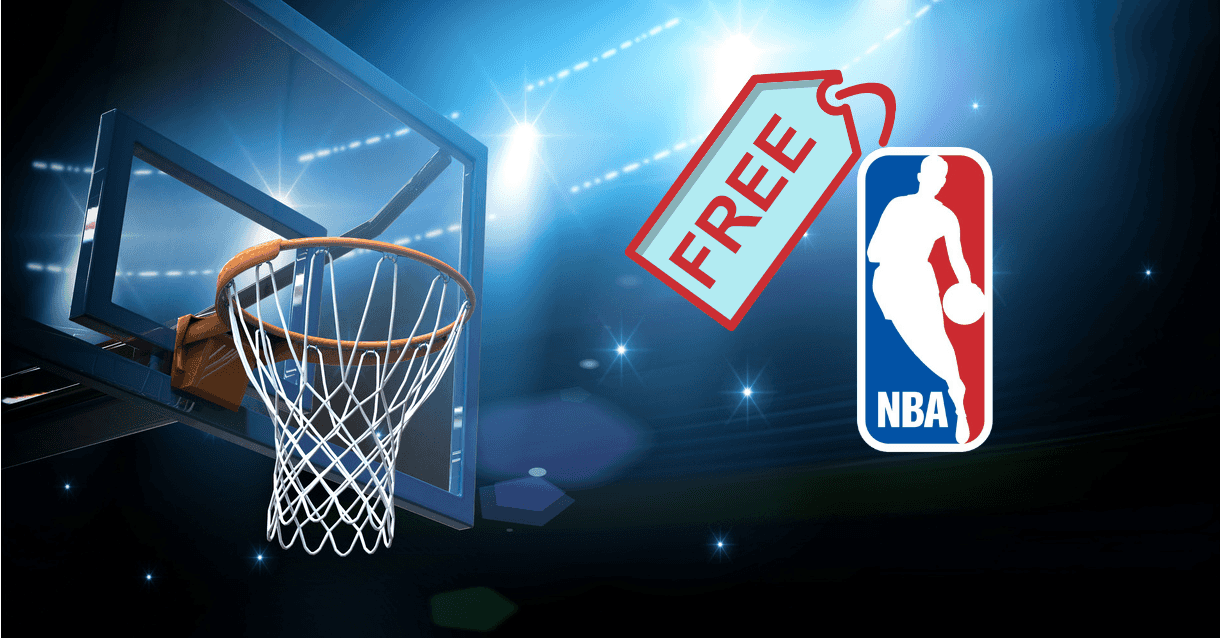 I know that I have already touched on this a little bit, but I cannot emphasize enough just how many great free streaming sites there are for finding a live stream of your favorite NBA team game. Some of these sites are geared more towards the NBA, whereas others are more generalized. Some of my personal favorite sites to stream NBA games include SportSurge, LiveTV, and Stream2Watch.
Not every free streaming site is going to enable an HD stream. But finding a solid free streaming site to help you watch high-definition NBA games in real-time is definitely possible. All you have to do is check out my list of the best free streaming sites you'll need to keep up with your favorite NBA team — no matter where in the world you happen to be.
And so the wait is over…
Finally, the first post-COVID tipoff took place yesterday, which means you have to hurry and browse all of the best free and premium streaming sites to use. Take some time to weigh all your options, read some of my reviews, test out some of the free sites, and make an informed decision ahead of time so that you aren't scrambling to find the perfect streaming service for you since the season started again!
Whether you go with NBA League Pass, one of the many Over The Top TV services (such as Hulu, Fubo, YouTube, etc.), or you take a more traditional route, one thing remains true across the board … we are in for one of the most exciting and interesting NBA seasons in recent memory. I have a feeling that we are going to watch plenty of teams that are hungrier with something to prove.
On the flip side of that, there could also be a lot of upsets in store for us, from a purely psychological perspective, who knows how this quarantine, prolonged absence, and potential lack of practice is going to affect players — not to mention the added stresses of playing professional ball in the throes of a deadly pandemic.
There is also the matter of team dynamics. It is not uncommon to hear players talk about the immense difference it can make when you are a part of a team that you gel with, that you have become synchronous with. It is entirely possible that a team that was performing well prior to the NBA being paused could come back sloppy, dusty, and out of sync.
There is no telling what will happen. I truly believe that this season is anyone's game. One thing is for sure, though, this is going to be one of the most exhilarating seasons to watch the NBA … so, make sure you secure your streaming method of choice since you are out of time!