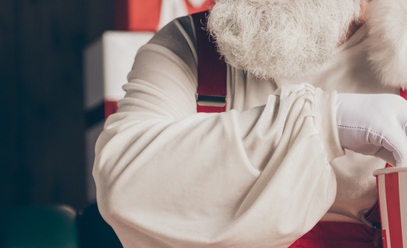 New TV shows and movies to stream this December on Netflix, Hulu, and Disney Plus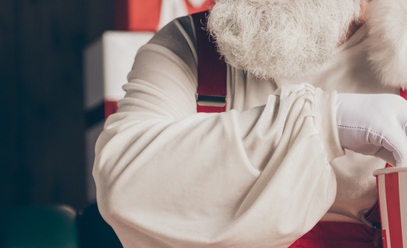 New TV shows and movies to stream this December on Netflix, Hulu, and Disney Plus
That's right, it's that time of year again … and, no, I'm not talking about Christmas (although that's cool, too, I guess). I'm talking, of course, about the end of the year library changes at all of the biggest premium streaming services. Although this can be very exciting for members of Netflix, Hulu, and Disney Plus.
Out with the old, in with the new
If the offerings of your streamer of choice are getting stale, you have a whole new roster incoming over the next few months – it can also be rather bittersweet.
In fact, December 2020 has been a long-dreaded deadline for many Netflix users. Everybody's favorite sitcom, The Office is finally leaving the Netflix library, once and for all om December 31st, 2020. So, if like millions of others around the world, The Office is your go-to comfort show, you may want to consider binging it once more from start to finish in the next month that you will be able to do so. Or you can always turn to Peacock, which will be the new home of The Office for the foreseeable future.
The Office is not the only beloved TV series to be leaving the Netflix catalog. In total, 71 movies and shows will be leaving before January of 2021. Of this list, Netflix users are going to be especially sad when they are forced to have to say goodbye to:
–The West Wing (December 24th)
–Spider Man: Into the Spider-verse (December 25th)
–Dexter (December 30th)
–Back to the Future (December 31st)
–Being John Malkovich (December 31st)
–Eternal Sunshine of the Spotless Mind (December 31st)
–Fargo (December 31st)
–Indiana Jones and the Raiders of the Lost Arc (December 31st)
There is some good news, though. First, you still have a little more than a month to watch any of these fan favorites if you've never seen them before (if you do nothing else, please do yourself a favor and at least give Eternal Sunshine of the Spotless Mind a watch … one of the best movies that I've ever seen, hands down). The other good news, of course, is that these oldies but goodies are being replaced with tons of new content – not just on Netflix, but across all major streaming services.
Whether you prefer Netflix, Hulu, Disney Plus, or something else, you will have hundreds of hours of new quality content to look forward to in the coming months. Out of death comes new life, right? So, let's not focus on what we are losing this December … instead, let's zero in on all of the good that we have to look forward to (we've had enough bad for one year, don't you think?). Today seems as good a day as any for silver linings. So, without further ado, here are all the best TV shows and movies to stream into the new year on all the best streaming sites.
Netflix
Big mouth season 4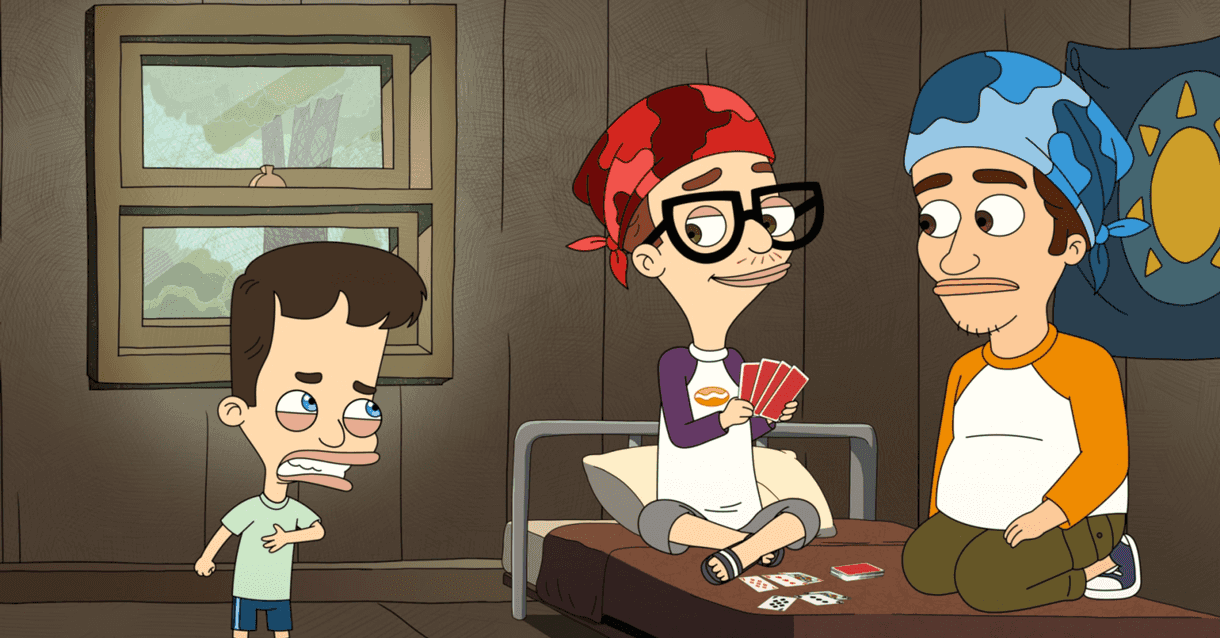 Genre ComedyAdult Animation

Streaming December 4th2020
Get ready to relive all of your middle school traumas with the gang of Big Mouth. Easily one of the funniest adult cartoon series being made today, Big Mouth is jampacked with comedy all-stars. The voices behind this motley bunch of hormonal teens include Nick Kroll, John Mulaney, Jason Mantzoukas, Fred Armisen, Maya Rudolph, Jenny Slate, Jordon Peele, and Richard Kind (and that's just to name a few).
If you've never seen this one before, brace yourself for a weird but hilarious journey through puberty. If you already know the show, well, get ready for another season of your favorite misguided teenagers, hormone monsters, and, new in season 4, anxiety mosquitos…
The Great British baking show: Holiday season 3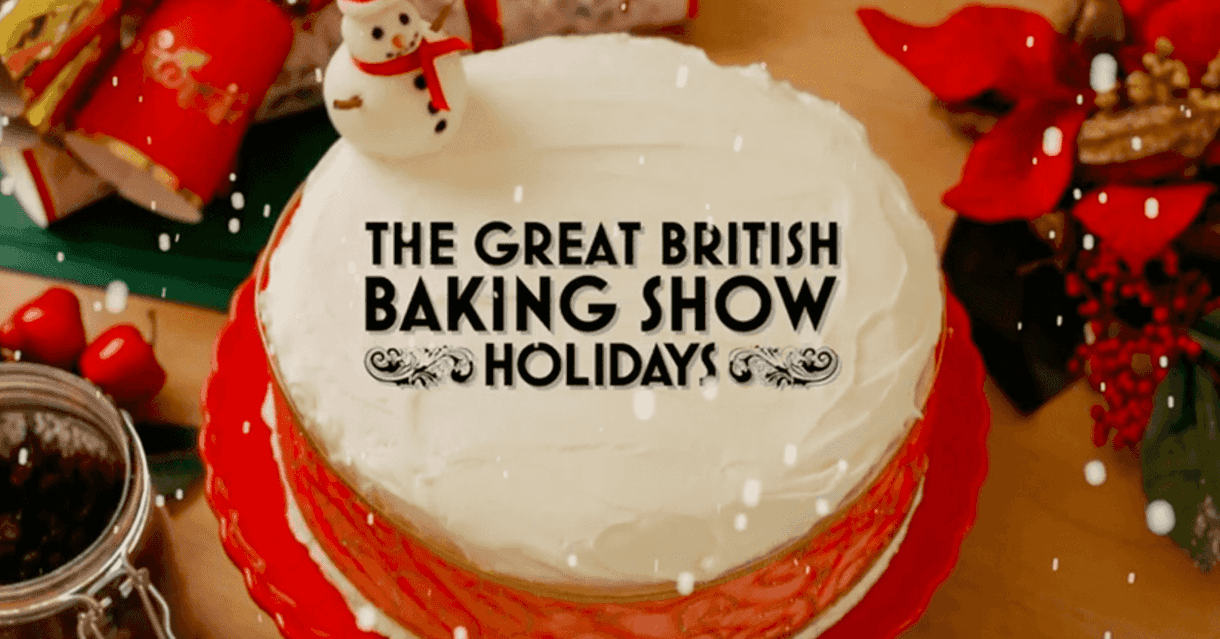 Genre Cooking Competition

Streaming December 4th2020
Everybody's favorite cooking show returns for a third installment of their annual cooking special. This holiday season, though, is set to be even more wholesome than usual. This holiday season some of our favorite bakers from throughout the years return to the tent to bake up some holiday cheer by making delicious gingerbread trains and dessert breads that are 100% obscure to everybody but the Brits.
Mank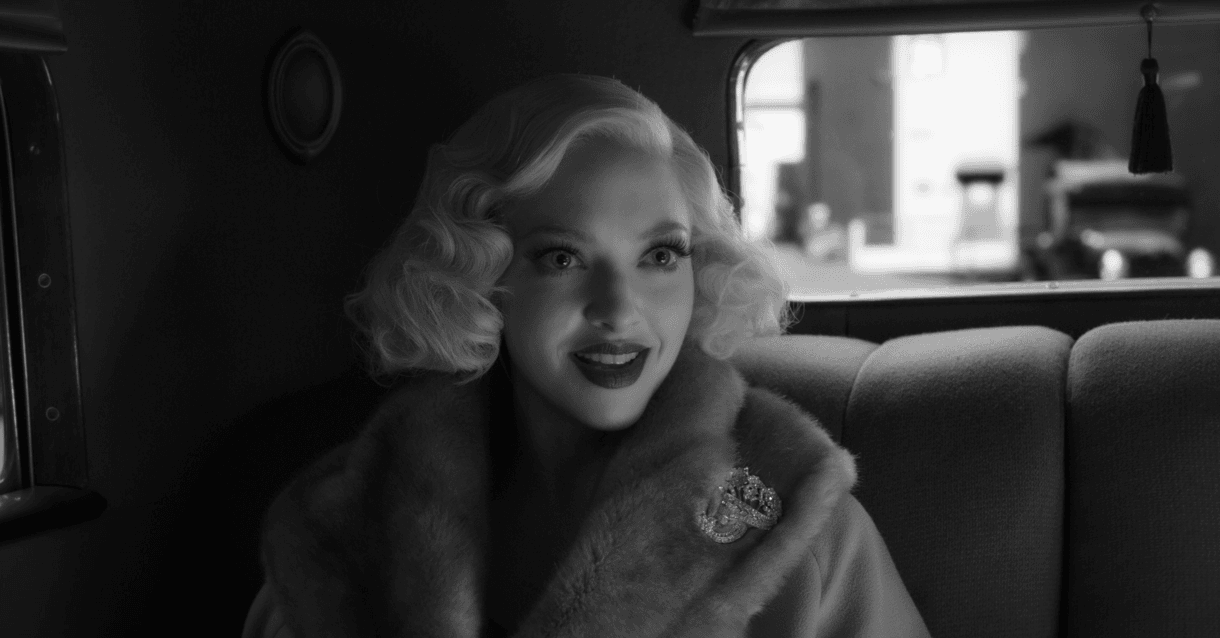 Genre BiopicDrama

Streaming December 4th2020
By far, the most anticipated new original title coming to Netflix in December, Mank is total Oscar bait. Directed and written by David and Jack Fincher (respectively), this biopic tells the tumultuous story of screenwriter Herman J. Mankiewicz as he struggles to adapt Orson Welles' masterpiece, Citizen Kane.
With the Fincher brothers at the helm, the likes of Gary Oldman, Amanda Seyfried, and Lily Collins carrying the core cast, and the story of every filmmaker's favorite movie (Citizen Kane), this biopic seems destined for greatness. Shot in gritty and high contrast black and white, the trailer alone transports the viewer to the 1930s. I don't know about you, but I'll be watching this one the day it comes out.
These are the big new releases coming to Netflix in December. The complete list, though, is much longer and includes some familiar classics and other new bingeworthy shows and movies as well. Here is the complete list of what you'll be able to stream on Netflix in the weeks to come:
December 1
-The Holiday Movies That Made Us
-Natalie Palamides: Nate – A One Man Show
-50 First Dates
-A Thing Line Between Love & Hate
-Are You the One: seasons 1 & 2
-Chef
-E.T.
-Ink Master: seasons 1 & 2
-Jurassic Park
-Jurassic Park: The Lost World
-Jurassic Park III
-Kung Fu Panda
-Little Nicky
-Peppermint
-Quigley Down Under
-Runaway Bride
-Stargate SG-1
-The Happytime Murders
-Tyler Perry's Madea's Big Happy Family
-Why Did I Get Married?
December 2
-Alien Worlds: season 1
December 3
-Just another Christmas
-December 4
-Big Mouth: season 4
-The Great British baking Show: Holidays season 3
-Leyla Everlasting
-Mank
-Christmas Crossfire
-Selena: The Series
-Captain Underpants Mega Blissmass
-Pokemon Journeys: The Series: part 3
December 7
-Ava
December 8
-Mr. Iglesias part 3
-Emicida: Amarelo – It's all for yesterday
-Super Monsters: Santa's super monster helpers
December 9
-The Surgeon's cut
-Rose Island
-Ashley Garcia: Genius in love: Christmas
-The Big show Christmas
December 10
-Alice in borderland
December 11
-Canvas
-Giving Voice
-The Prom
-A Trash truck Christmas
December 14
-Tiny pretty things
-A California Christmas
December 15
-Song Exploder: volume 2
-Black Ink Crew New York: seasons 1 & 2
-Teen Mom 2: seasons 1 & 2
-The Challenge: seasons 10 & 13
December 16
-The Ripper
-How to Ruin Christmas: The Wedding
-Anitta: Made in Honorio
-Break it all: The History of Rock in Latin America
-Lee Daniel's The Butler
-Nocturnal Animals
December 18
-Ma Rainey's Black Bottom
-Home for Christmas season 2
-Guest House
December 22
-The White Tiger
-London Hughes: To Catch a D*ck
-After We Collided
-Shaun the Sheep: The Farmer's Llamas
December 23
-The Midnight Sky
December 25
-Bridgerton
December 26
-Fast & Furious Spy Racers: season 3: Sahara
-Go! Go! Cory Carson: season 3
December 28
-Cops and Robbers
December 29
-Dare Me
December 30
-Equinox
-Transformers: War for Cybertron Earthrise
-Best Leftovers Ever!
December 31
-Chilling Adventures of Sabrina: part 4
-Best Stand-up 2020
Hulu
The Hardy boys season 1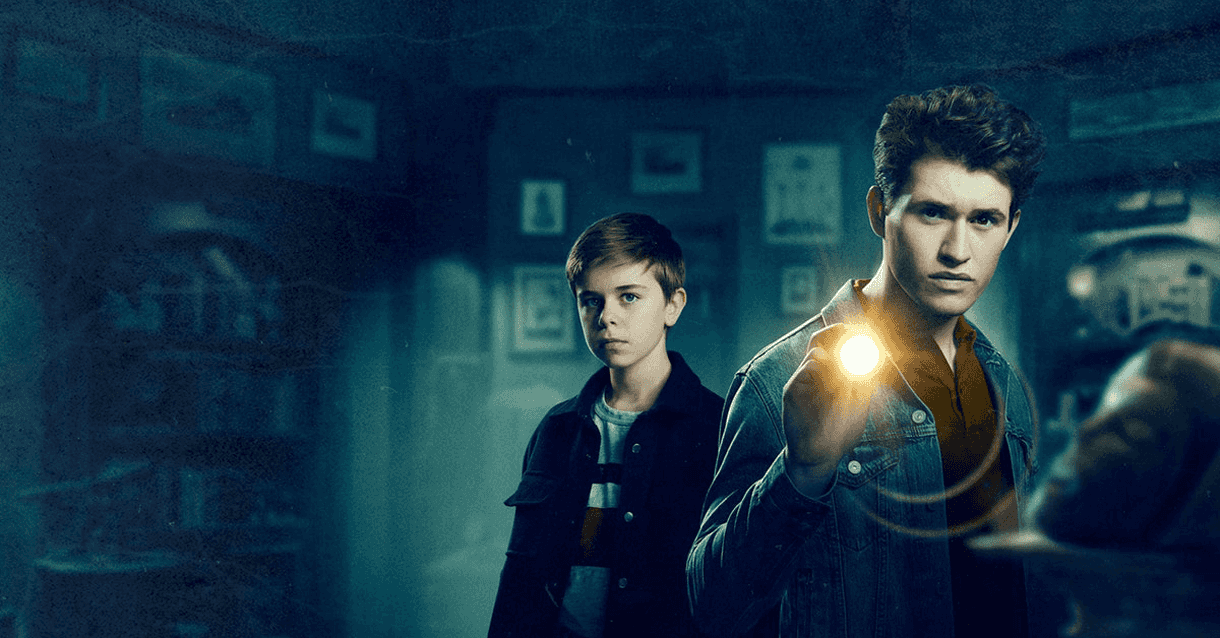 Genre MysteryFamilyDrama

Streaming December 4th2020
If you read these super-popular detective stories as a kid, well, get ready to see your favorite mystery busting fraternal duo finally come to life. How this widely beloved book series evaded a decent adaptation over the last almost 100 years since the Frank and Joe Hardy first appeared in print is beyond me. Finally, though, Hulu comes through with what looks like a promising modern take on this timeless classic.
Letterkenny season 9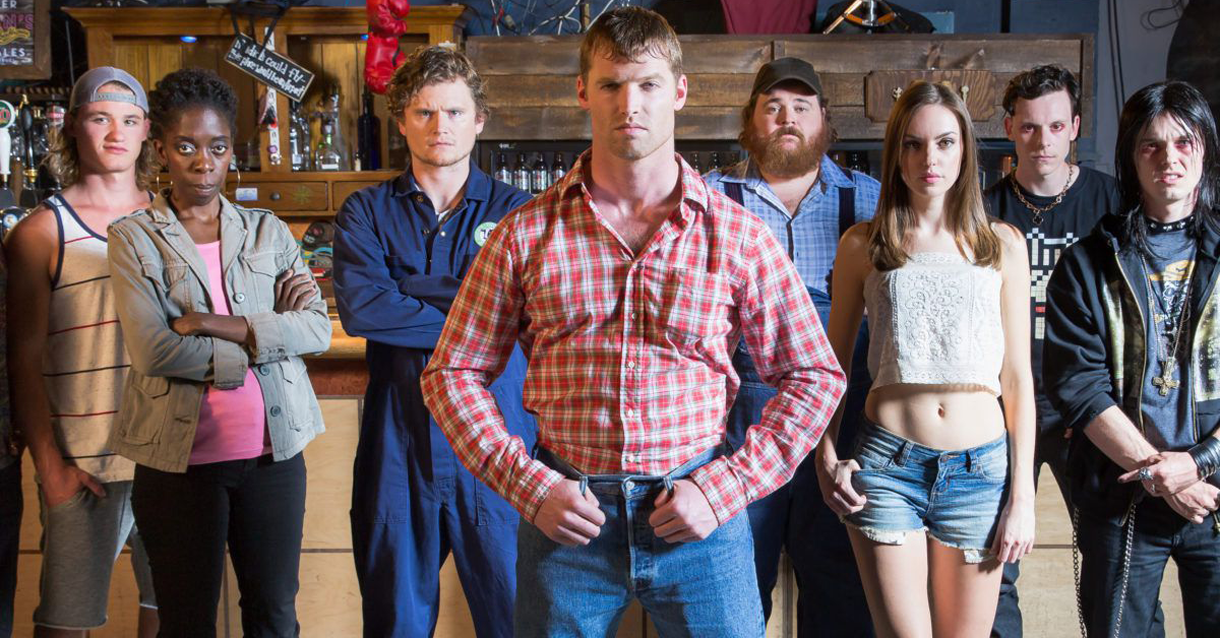 Genre Comedy

Streaming December 26th2020
Letterkenny is one of those shows that you either love or hate. Regardless of where you stand on this rural Canadian comedy, one thing remains certain: it is at least good enough to be entering its 9th season on Hulu in December. With plenty of lewd sex jokes to go around, this quick-witted, snappy comedy series is heavy on the laughs. But it has plenty of heart as well. At the end of the day, as hard as it may be at times, the characters of Letterkenny are trying to do the right thing.
Although this one is firmly steeped in a rural life that may be foreign to many of us, it is still incredibly relatable and funny no matter where you're from. And isn't that what a good comedy series is all about?
Seeing as the new-to-Hulu list is incredibly long this year (looks like they are going in a different direction than Netflix, scooping up a solid collection of syndicated classic and box office smash movies), I am not going to put the full new roster schedule here. If you are interested, though, in seeing it, you can check it out here. Spoiler alert: get ready for the Lord of the Rings trilogy, Hurt Locker, Eyes Wide Shut, and a handful of the best 007 movies (I'm talking Golden Eye, Dr. No, The Spy Who Loved Me, and more). It's going to be a good time to stream classic movies over on Hulu.
Disney Plus
The Mandalorian season 2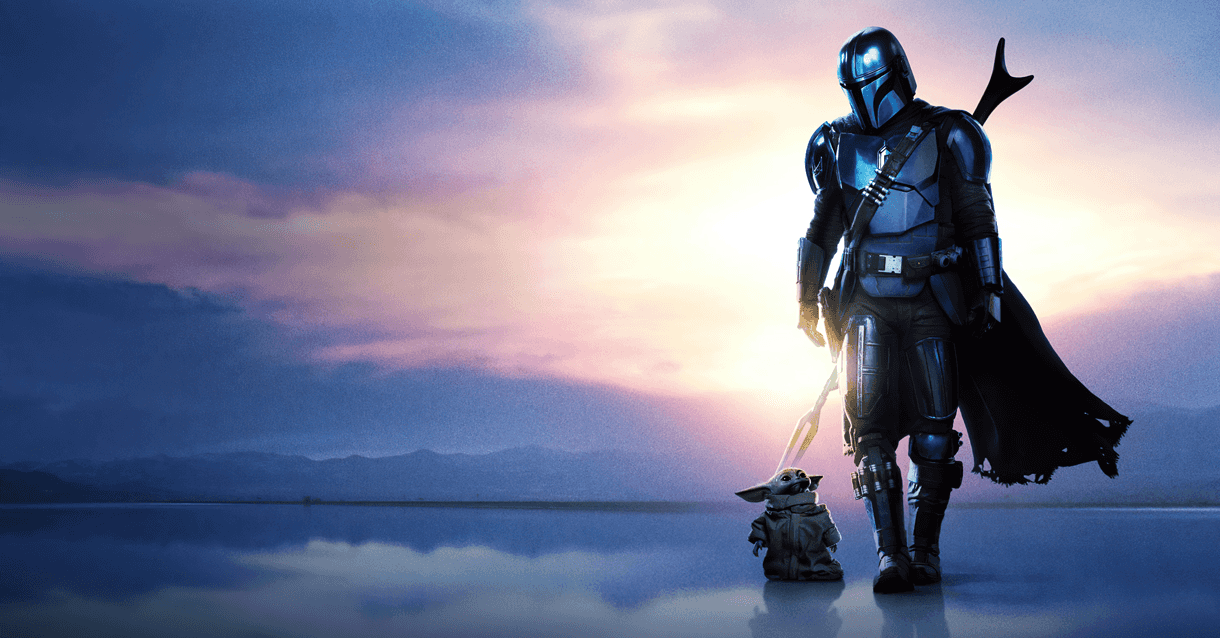 Genre Sci-FiActionAdventure

Streaming Nownew episodes weekly
Although you could technically start streaming The Mandalorian season 2 on Disney Plus starting in the middle of November, it still seems worth a note here since new episodes are to be released weekly. What is shaping up to be the most popular series since Game of Thrones, follow Mando and Baby Yoda as they continue their journey, this time on the run from Moff Gideon. If you know, you know.
If you have not yet seen season 1 of The Mandalorian, well, you better catch up now so that you can watch the new episodes as they come out, with the rest of the world! The final episode of season 2 is due to be released on December 18th. Don't fret, though, rumor has it that the 3rd season is already in production!
Soul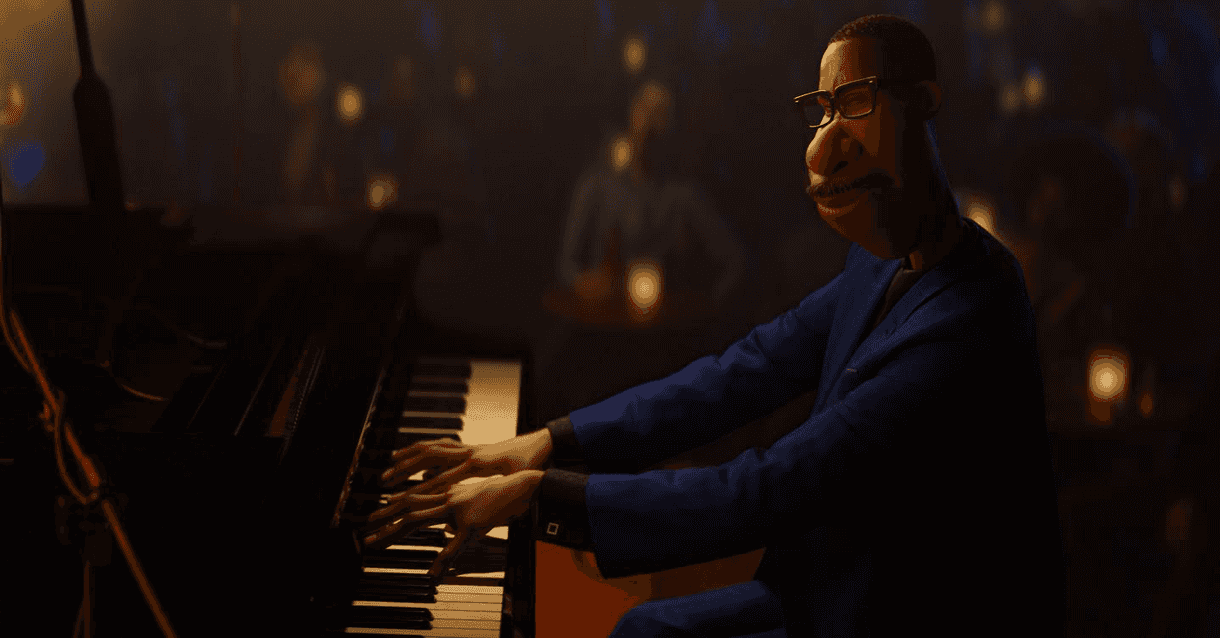 Genre Family AnimationComedyAdventure

Streaming December 25th
One of the most highly anticipated movies of 2020 is finally coming out on Christmas day. The rollout, though, is shaping up to be quite different than what everybody had in mind. Originally slated for an international theater release, Soul is being offered up on Disney Plus for free, showing us that Disney Plus is willing to try new things with this release; the last time Disney Plus streamed a new release on their platform was with the remake of Mulan, which they charged extra for. Soul, however, is going to be available to everyone with a Disney Plus account at no extra charge.
Starring Jamie Foxx, Tine Fey, and Graham Norton, Soul is the latest Disney-Pixar vehicle. If you haven't heard about it yet, here is the IMDb synopsis: "A musician who has lost his passion for music is transported out of his body and must find his way back with the help of an infant soul learning about herself." As you can see, this has the makings to be a Disney-Pixar classic. I, personally, can't wait to stream this one the day it comes out. Well, maybe I won't watch it on Christmas – boxing day at the latest, though!
Here is the full new release schedule for Disney Plus this December:
December 4
-Anastasia
-Big
-Big Sharks Rule
-Man vs. Shark
-The Nutcracker and the Four Realms
-Sky High
-Godmothered
-The Mandalorian, "Chapter 14"
-Extras – Beyond the Clouds: Where It All Began
-The Wonderful World of Mickey Mouse: "Keep On Rollin'" & "The Big Good Wolf"
December 11
-Disney Channel's Epic Holiday Showdown
-Disney Holiday Magic Quest
-Gender Revolution: A Journey with Katie Couric
-Ralph Breaks the Internet
-High School Musical: The Musical: The Holiday Special
-Safety
-The Mandalorian, "Chapter 15″
-Extras – Beyond the Clouds: Meet the Sobiechs
-The Wonderful World of Mickey Mouse: "The Brave Little Squire" & "An Ordinary Date"
December 18
-Buried Truth of the Maya
-Cosmos: Possible Worlds (Season 1)
-Disney Channel Holiday House Party
-Disney Parks Sunrise Series (Season 1)
-Disney Rapunzel's Tangled Adventure (Season 3)
-Eddie the Eagle
-Into the Woods
-Miraculous World: New York, United HeroeZ
-On Pointe
-Arendelle Castle Yule Log
-Dory's Reef Cam
-Extras – Beyond the Clouds: Creating Zach's World
-The Mandalorian, "Chapter 16" (Season Finale)
-The Wonderful World of Mickey Mouse: "Supermarket Scramble" & "Just the Four of Us"
December 25
-Max Keeble's Big Move
-Soul
-Burrow
And this only Scratches the Surface
Even after detailing just about every upcoming release in the month of December from 3 of the biggest streaming platforms out there, this is not even a fraction of all the new content that you will be able to stream soon. I didn't even mention Amazon Prime Video, Peacock, or Tubi (all of which have sprawling lists of new content of their own), just to name a few. Word to the wise: Prime Video is adding an extraordinary number of movies and TV shows to their already staggering (borderline overwhelming) library of Prime Video offerings.
No matter which streaming sites you like to use (even if you prefer to use free streaming sites to premium ones), we will all have an almost unthinkable number of new TV shows and Movies to stream well into 2021. Although we may mourn the loss of some of our favorite comfort shows (it's time to say so long to Jim, Pam, Dwight, and Michael Scott, at least on Netflix), there are more than enough great newcomers just waiting to be binged in their stead. Sure, these new rosters may take some getting used to, but I feel confident that every streaming platform will have plenty of excellent new content for streamers of all walks of life.
In the meantime, it may be wise to give your favorite shows and movies one last watch before they leave. We still have more than a month before the tides shift, so, go stream your favorite show or movie now, before it's too late!