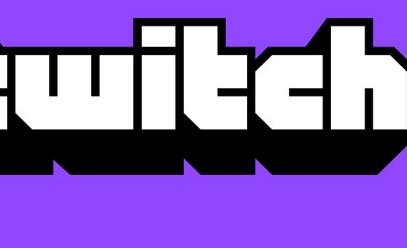 Top 7 most legendary casino streamers on Twitch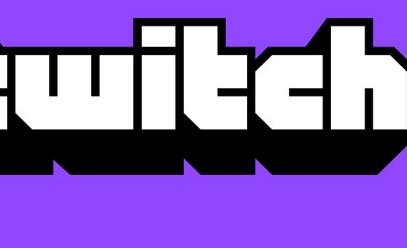 Top 7 most legendary casino streamers on Twitch
Casino streaming is relatively new to the entertainment world. Still, it is quickly gaining popularity on popular platforms like Twitch or Youtube Live. For those who have no idea what casino streams are, you should know that thousands of people are watching someone who is gambling in real-time.
The audience cheers when the streamer gets a winning combination, and they all feel sorry for him when he loses. Some fans even donate some colossal amounts to help the streamer continue spinning. Strange, isn't it?
The uncertainty of the outcome is one of the main reasons why the popularity of the Slots and Poker category on Twitch has surged in the past five years. Many people would prefer watching and donating to professional gamblers instead of trying their luck.
Casino streamers – before vs. now
In the early days of Twitch casino streams, the gamers were more genuine, as they used their own money or those received from donations to gamble. Instead of being biased by the affiliation they have with a platform, most gamblers used specialty platforms for finding the best casinos, which allowed them to filter out the lousy gaming sites and only join those that were advantageous for them. From picking a platform to the game they were playing, the streamers were authentic and playing something they enjoy.
Today, things are a little different. The casino streaming industry has become increasingly commercial. More and more players partner with various casino brands, which essentially use Twitch as an advertising medium. The casino operators' general approach is to promote their latest bonus or game by funding the streamer's account with large amounts of free cash that they have to play during the live stream.
One thing that attracts many viewers to this type of stream is that the players organize raffles. These competitions give you a chance to win a "special bonus" that they can claim via the streamer's affiliate link, which will help him generate additional revenue.
Casino streaming and gambling addiction
For an outsider, the fact that a bunch of young adults spinning the reels attract over 30,000 viewers daily and get colossal donations from fans can be a bit confusing and might seem like a dangerous practice. However, the truth is that recent generations are more inclined to watch live streams instead of TV.
Many people think that because the majority of Twitch's audience is underaged, watching these casino streams exposes them to gambling from a young age, leading to addiction.
That's not true!
First of all, Twitch uses a filtering system to determine the viewer's age and blocks the content for those that are under the legal gambling age. Of course, kids nowadays can easily bypass the filter by lying about their age. Still, most children are more interested in watching Fortnite or League of Legends instead of some guy playing slot machines.
Additionally, many viewers claimed that watching the stream has helped them cope with their gambling addiction. That's because the viewer's brain "mirrors" the streamer's satisfaction when he wins, so they get their dopamine fix without actually having to spend their money in the casino.
Of course, this assumption is purely theoretical. The casino streaming industry hasn't been around long enough to collect the necessary statistics for running an in-depth analysis of the gambler's behavior after watching others play.
The most popular casino channels on Twitch
Now that you have a better overview of the casino streaming industry, it's time to discover the list of the seven most legendary streamers, based on daily view count and the community's preference:
1. Roshtein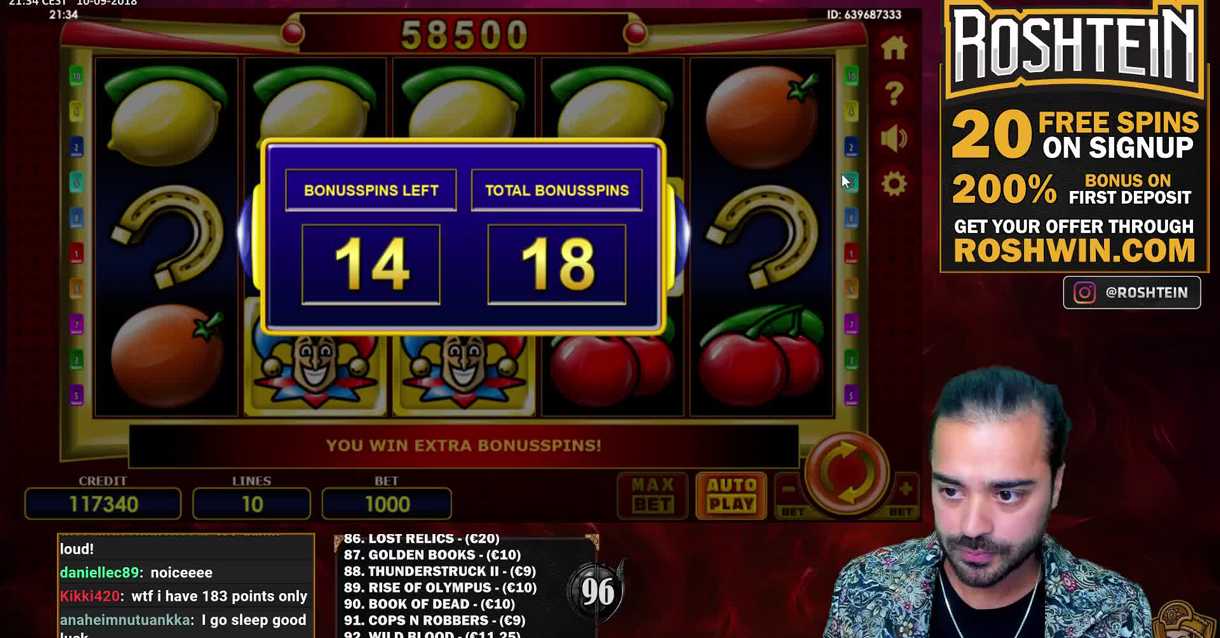 Roshtein is by far one of the most popular casino streamers on Twitch. The Swedish gambler currently resides in Malta. His streams have on average between 10,000 and 15,000 viewers every day, ranking him number one in the "Slots" categories and the 32nd streamer on the entire platform.
The streamer is known for his entertaining jokes and anger management issues which made him a legend in the Twitch community. He pitches himself as a "casino philosopher with an incredible technique," and judging by his nearly 400,000 followers on the streaming platform, he might be right!
2. Xposed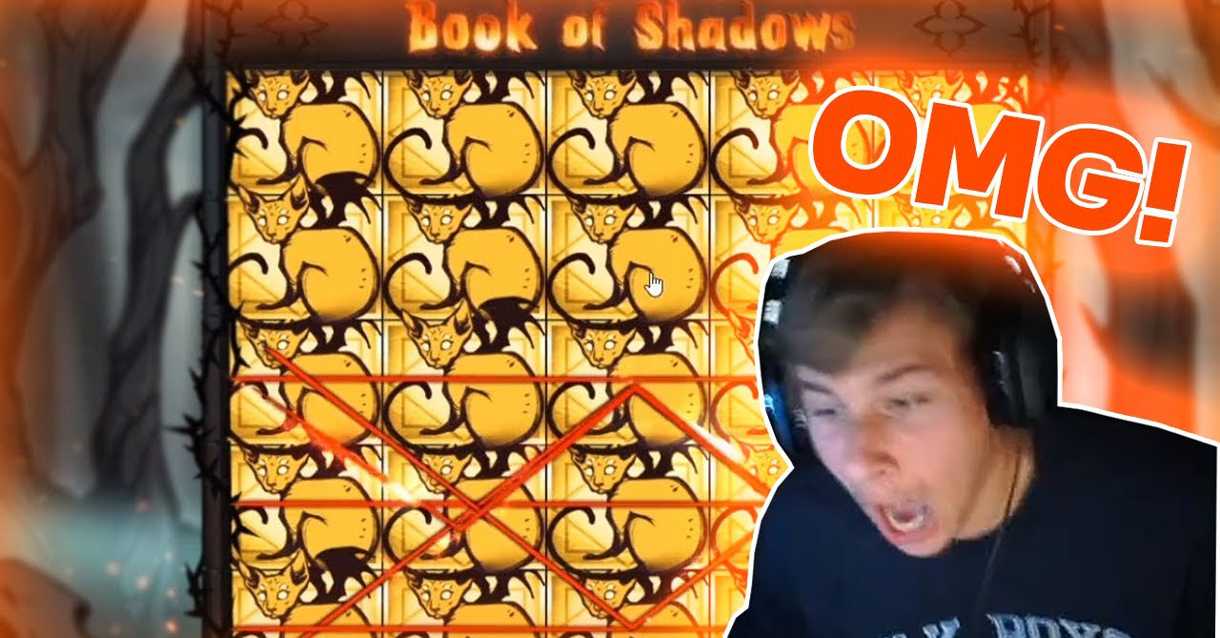 Xposed is a Canadian Twitch streamer that has over 300,000 followers. For the past six years, 24-year-old Cody Burnett has been offering the gaming community memorable moments in Call of Duty and slot machines. As his popularity on the platform surged, Xposed has focused his streams on casino gaming. Perhaps the casino affiliates made him a better deal?
Four years ago, Cody launched a challenge in which he tries to win the progressive jackpot on various slots. While he didn't yet make it to this day, between 1,000 and 4,000 people are spectating his gambling journey every day, empathizing with his wins and suffering with him during losses.
3. Classy Beef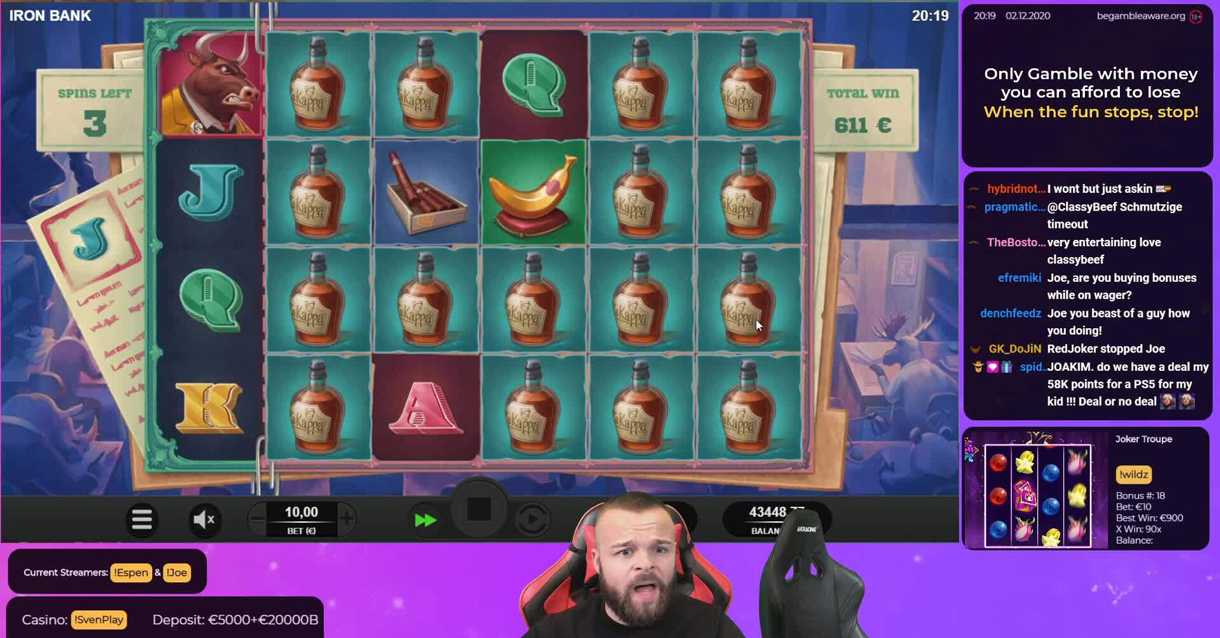 The casino streamer collective Classy Beef is composed of 7 people. They're mainly active on Twitch, although they also post content on Youtube. One of the advantages of having a streamer group is that they can stream almost non-stop, covering more time zones and reaching even more gambling enthusiasts.
Thanks to the continuous streaming activity, Classy Beef has been ranked the second most active Twitch channel globally with 1000+ hours of streaming during two years. According to the channel's statistics, they've amassed several millions of hours of watch time. The channel has over 140,000 subscribers, and its content is exceptionally diversified since seven people are contributing to the content.
4. MarkoLasso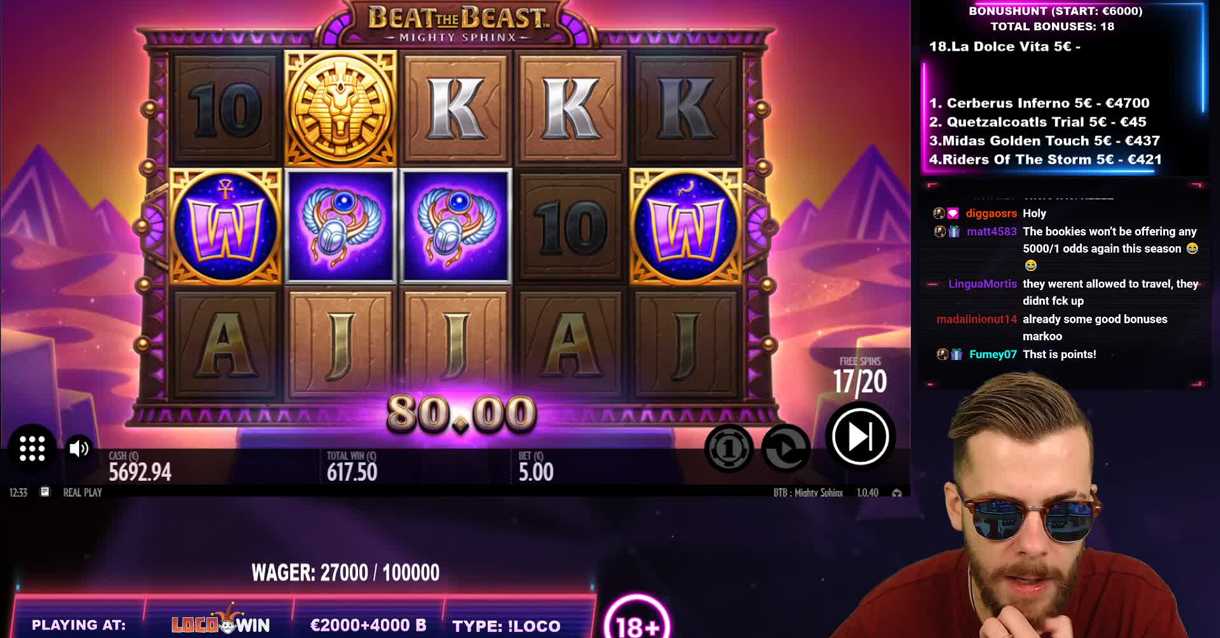 Formerly a member of the Classy Beef family, Markolasso decided it's time to become a solo streamer. He moved to Malta and has a follower count of 27,000, even though his new Twitch channel was started back in 2020. While he is not one of the most popular streamers on the platform yet, he already gets an average 1000 view count. Soon, he will become one of the most legendary streamers on Twitch. That's mainly because of his easy-going personality and thrilling moments in the casino.
5. TheLateNightSlots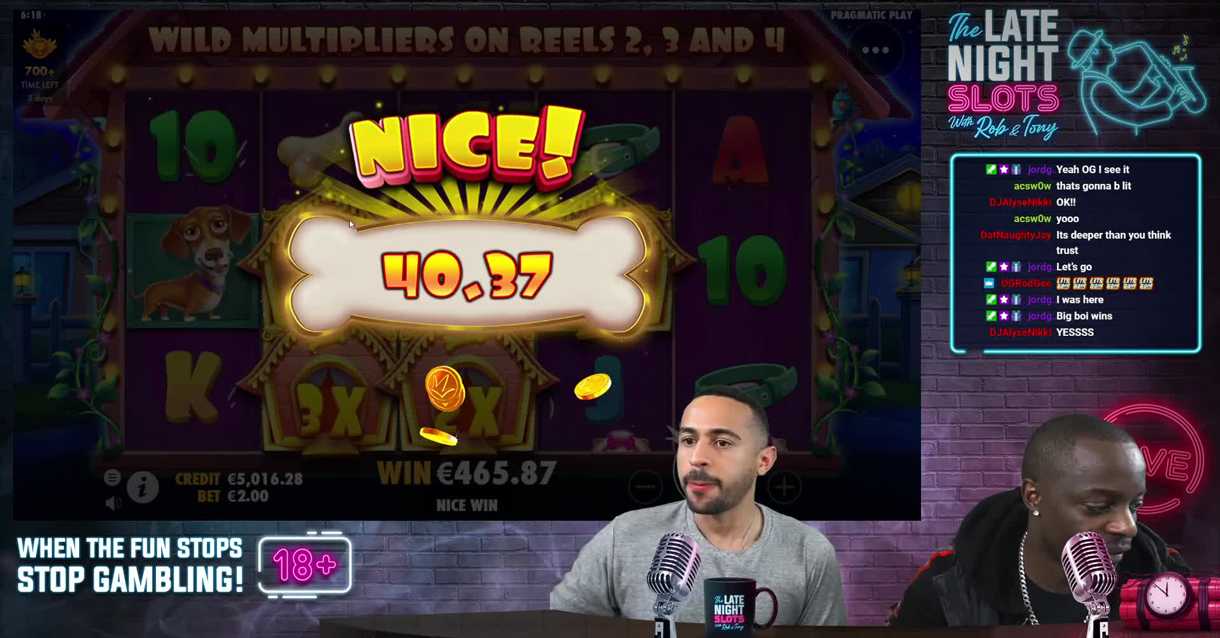 The Late Night Slots is a new concept of delivering legendary gaming experiences to the audience. Inspired by late-night shows, Tony TNT and YourHostRobert, two entertainers from Malta, have created a show where they play casino games together and comment on them in a fun, unique way.
The channel currently has 19,200 followers, but it was just recently created. Honestly, judging by the professional-looking background setting and the fun style of the entertainers, this Twitch channel has the potential to become the go-to casino show in the future. They also have sections in the stream where they promote gambling awareness policies, helping educate future gamblers.
6. JugiPelaa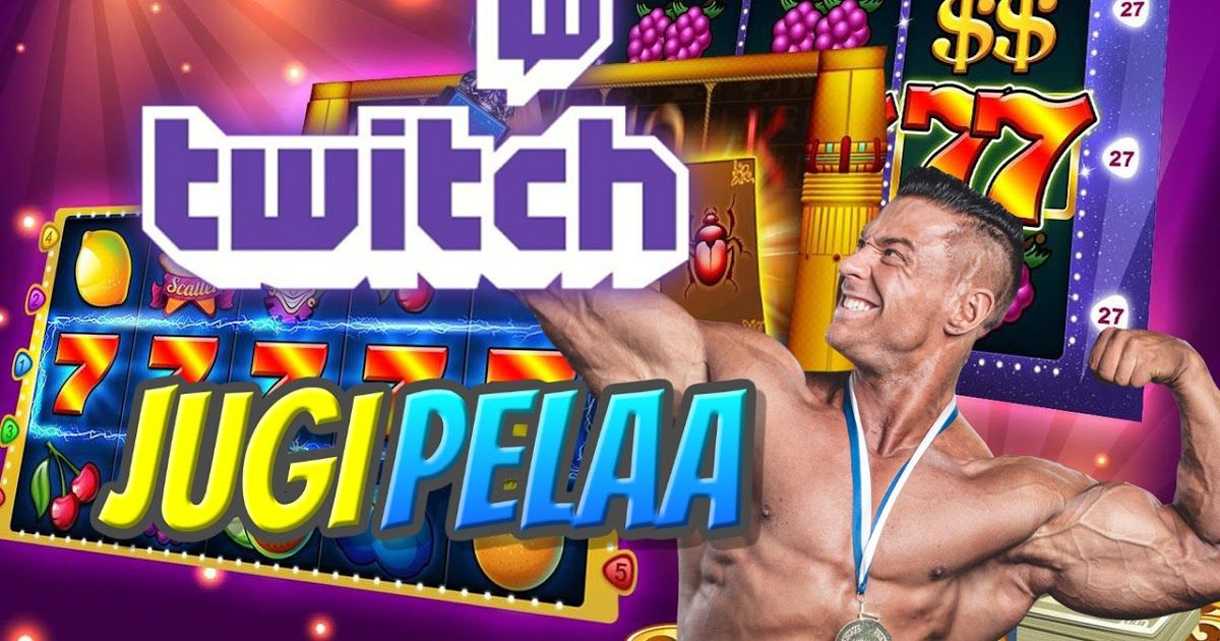 What does a bodybuilder have to do with the casino industry? Well, in this day and age, the answer is everything! JugiPelaa is a Finnish streamer that plays a wide range of games, including PUBG, retro games, and Slots. The former bodybuilder has a large follower count of 67,000 people. He is known for his crazy moments when he goes mad for losing or too excited when winning.
In addition to casino-related content and recommendations, JugiPelaa also has podcasts during which he goes wild and parties with his audience. Overall, the viewing experience will be entertaining, and you will surely want to recommend the stream to your mates.
7. Deuce Ace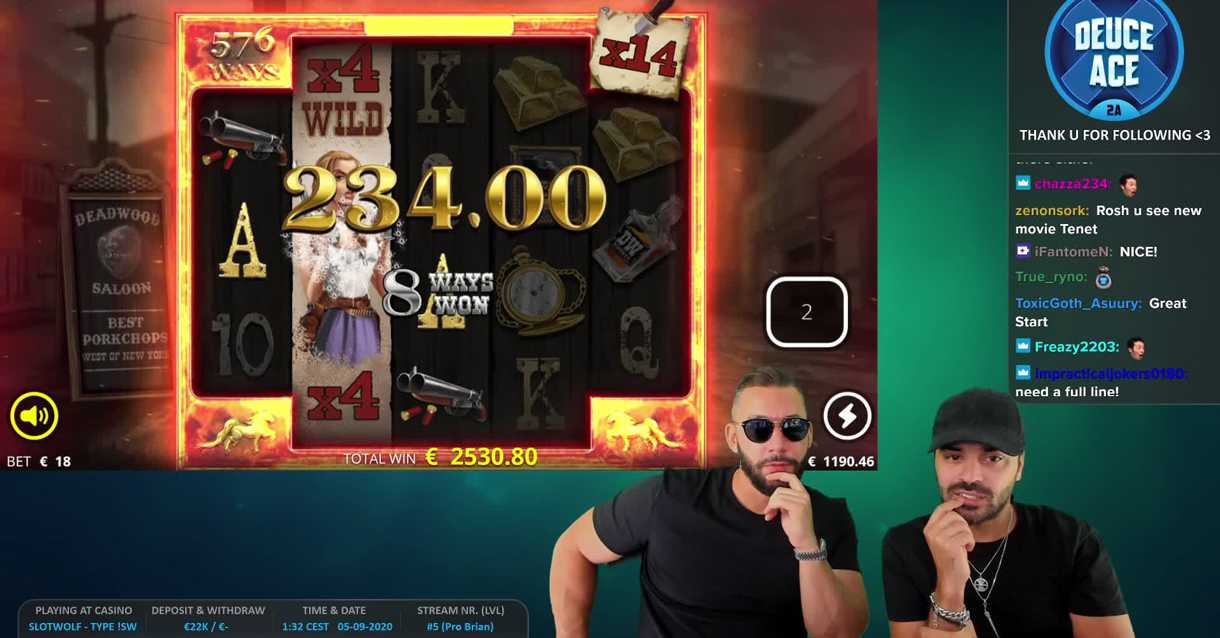 Jay (a.k.a. Deuce Ace) is a systematic and smooth streamer bringing his viewers high-quality entertainment. His background in finance helps him better understand that without taking a risk, there is no reward. The mysterious streamer is in a "friendly rivalry" since grade school with Roshtein. That probably explains why their streams are so similar.
But that's not a bad thing! After all, Deuce Ace didn't make it to the top of the ladder with over 100,000 followers by pure chance. He works hard to deliver fun and educative content that is also original. His streams bring together between 3,000 and 8,000 views every day, but he also hit the 15,000 viewer mark during a special stream. His story has just begun, but the future looks bright for Deuce Ace!
Over to you
You might have noticed that casino streamers have something in common with all gambling enthusiasts – the joy and motivation of winning. Wouldn't it be cool if you could also become the next big casino star on Twitch?
Well, that's not as difficult as it sounds! Here's what you need to get started:
A mid-range computer
tv streamer account
Free recording software like OBS Studio
A decent webcam and microphone
At least 3 to 4 hours a day
Passion for gambling
If you think you've got what it takes, it's time to join the action! Good luck!